14 day free trial account comes with 5 licenses, 2 are already assigned, one administrator and one field worker. You have 3 licenses left to configure they could be any kind of users: Administrator, Manager or Field Worker.

To learn how to configure a user click here

If your test requires more than 5 licenses please follow this procedure:

Click on "Settings" --> "My Account"




Click on "Change number of licences"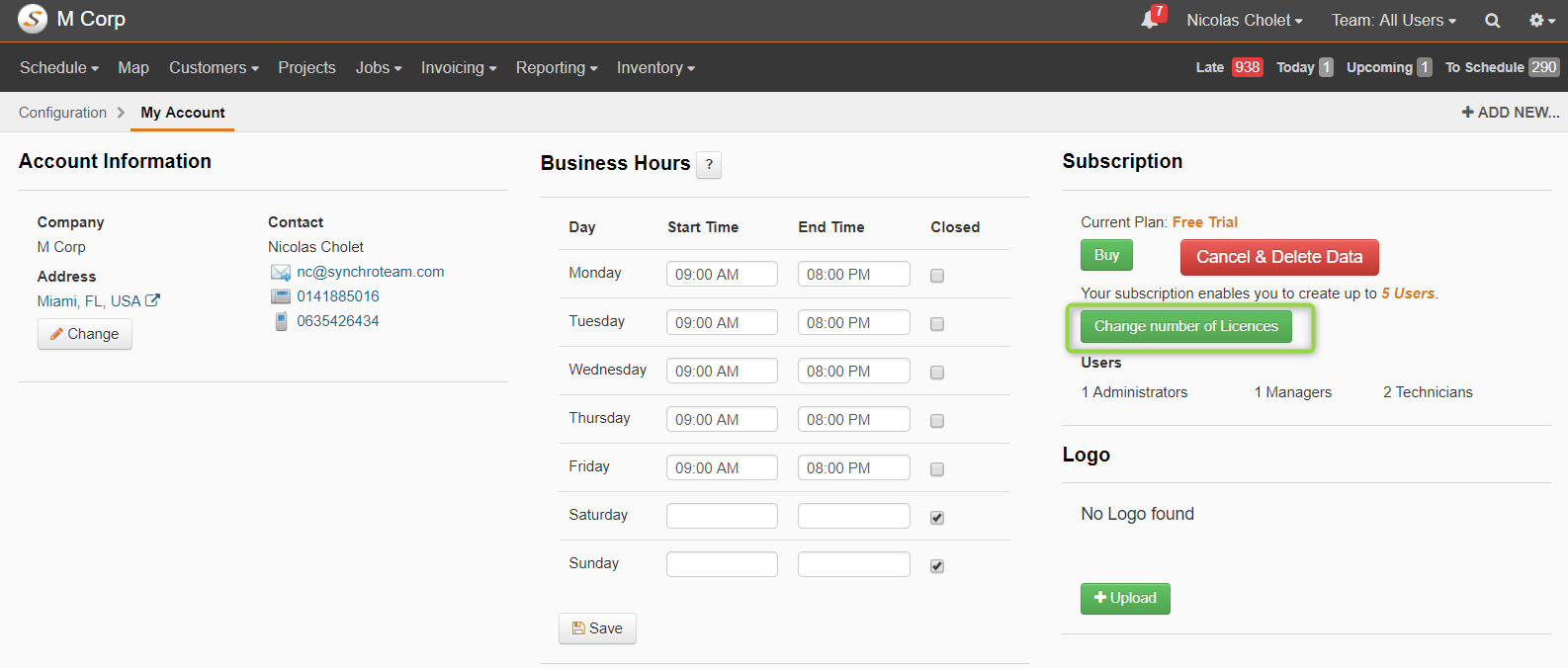 Please enter the number of licenses you need and click on "Save"