If you need to add more licenses please follow this procedure

Go to "Settings" --> "My Account"





1. Your current plan: monthly or yearly
2. Total amount of subscribed licenses
3. List of Invoices

Click on "Change" to add new licences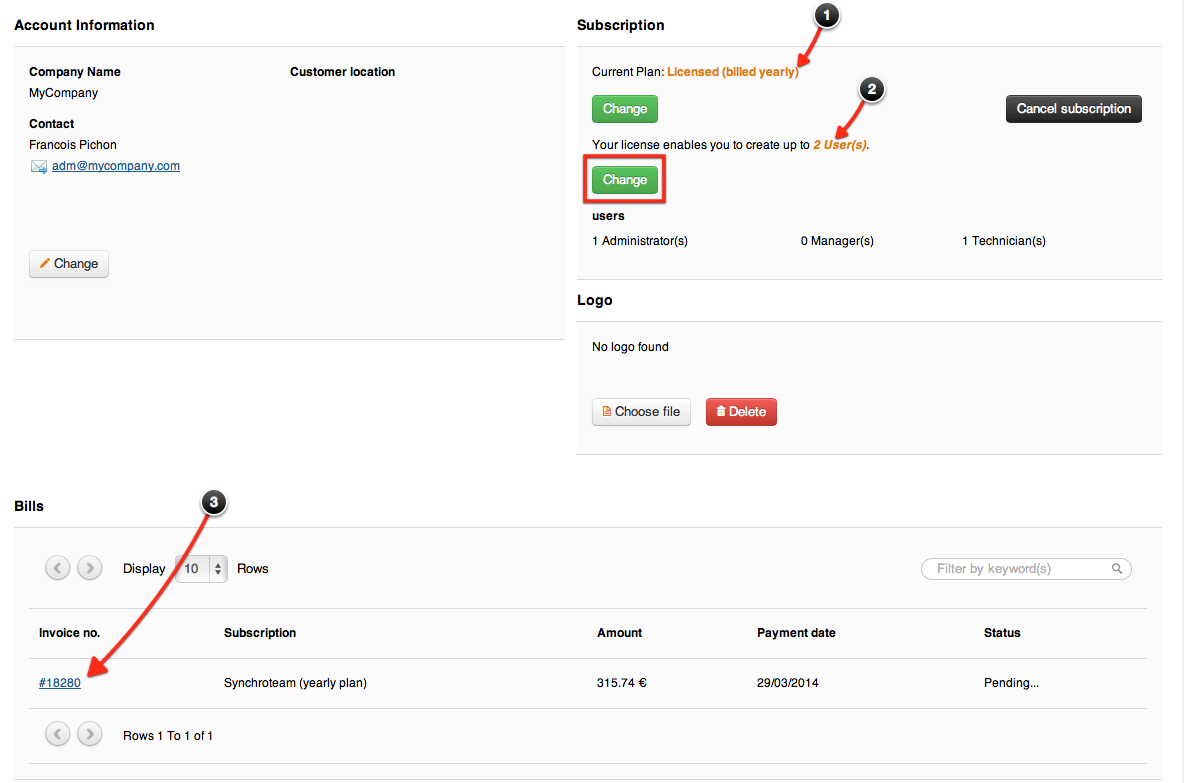 Please type in the total number of licenses you need and click on "Save"