For Administrators:
Additions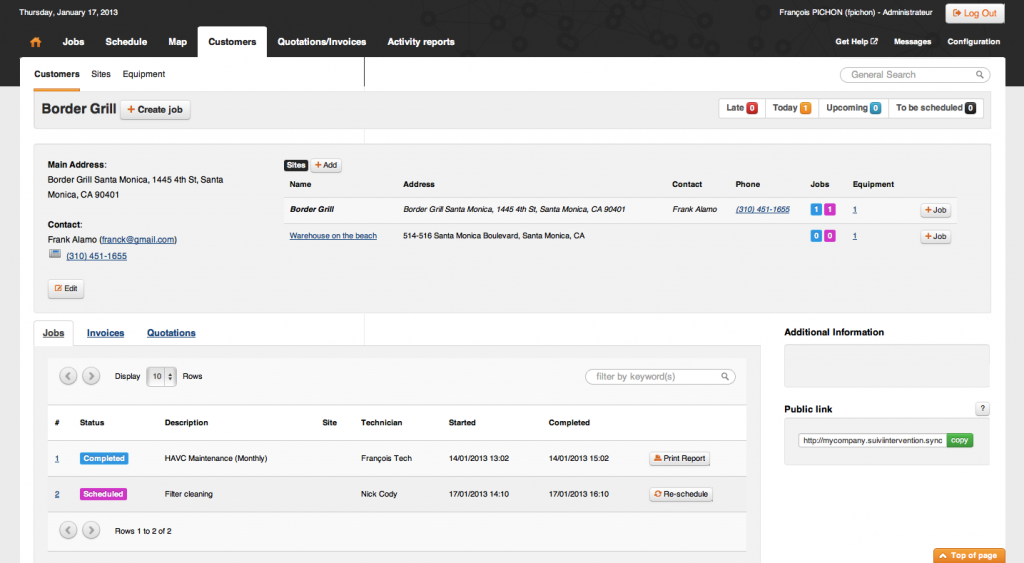 Feature to manage job appointment conflicts

Integration of Push technology to notify technicians equipped with an Android or iOS mobile device
Regional Settings Management: Date format, Time format, Numeric format and Currency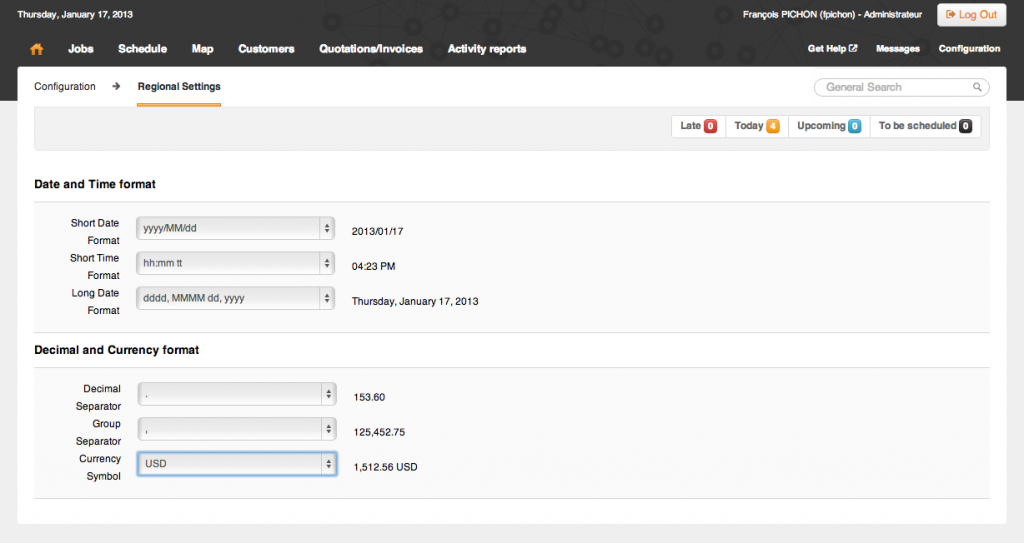 Customer portal: Provide your customers with a read-only secure link to view job or customer information. Your customers can also request a new job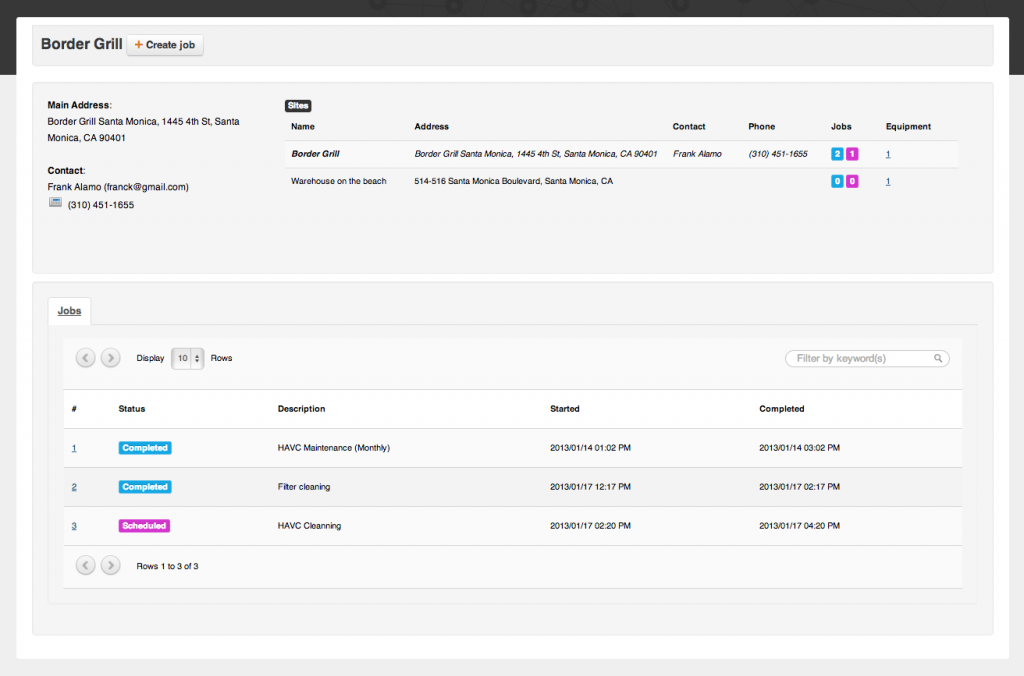 Quotation and Invoice Management: Create quotations and/or invoices from scratch, or using the parts/services usage recorded in the field. Track if Invoices have been sent, paid, etc.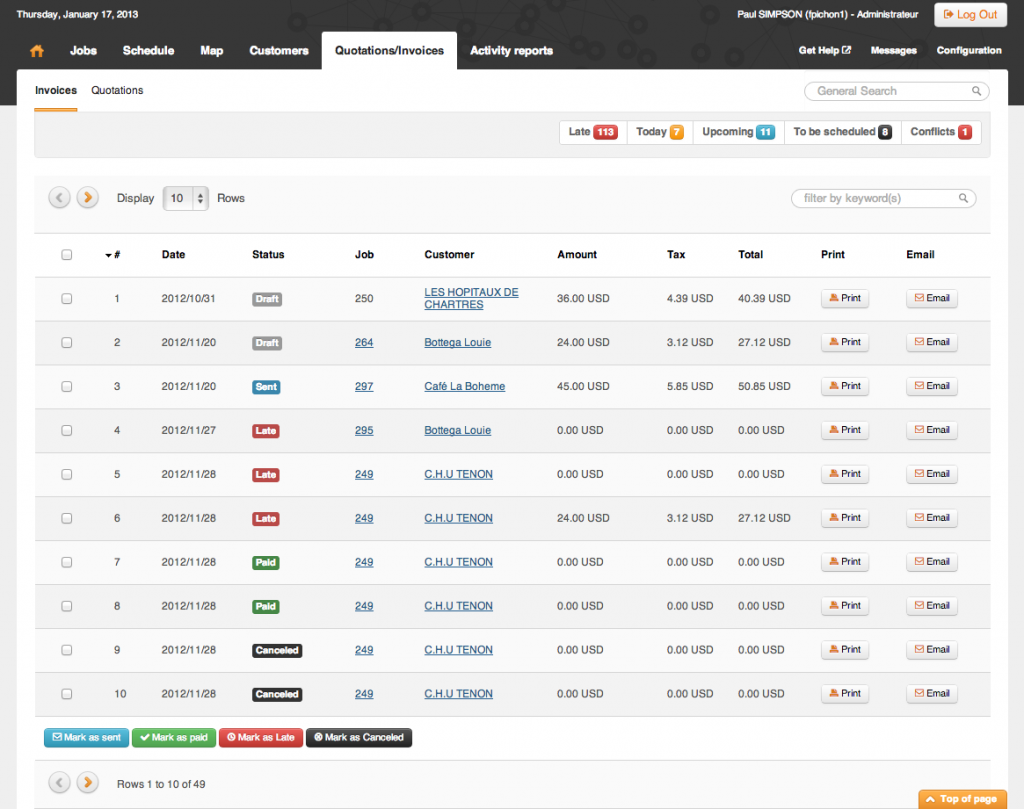 Integrated tutorials (January 23rd)
Updates
Many design and workflow tweaks to increase your productivity: More compact display, new icons, optimized navigation, etc.
Import/Export functionality: supports various CSV formats for import and export. Capability to export to Excel. PC and Mac encoding support
Improved job report design view: Define fields as private or public to gain better control on the information you share with your customers
Improved license management module
Improved the map view
Updated web services
For Mobile Terminals:
Additions
New job creation feature
Receiving Push Notifications (Soon – will be available when our updated clients are released)
Customer phone numbers are clickable: launches the telephone application and calls the customer
Customer address is clickable: launches the map application and shows the customer's location
Custom field values are now visible next to the job information
Photos: photos taken are saved in the device's photo gallery
Photos: new function allowing the device's camera to capture barcodes and QR codes (iOS only)