Synchroteam provides a portal to show your customers what has been done and what is scheduled. As an option, you can allow them to request a Job directly from the portal. The portal can be restricted to a single Job, a Site or provide access to all the work related to a Customer.
Accessing the portal
Accessing the portal is only possible using a secure web link available provided in our Web Back Office. You must then send this link to your customer via email. You can also revoke access at any time.

Click "Customers -> List"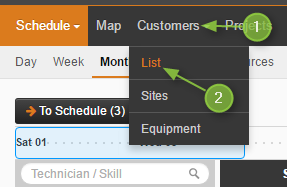 Click "Details" for a specific customer (2)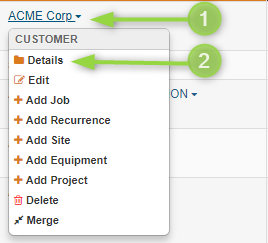 Click on "Secure link"





Click "Copy" and send this link to your customer by any digital media. You can also click "Reset" to revoke the link at any time.

Accessing the Customer Portal
To access the portal, your customer must click on the link received or copy it in a browser.
Customer # (1)
Address (2)
Contact (3)
Additional information, if any (4)
Attachments, if any (5)
List of all Jobs (6)
Request a Job (if you have previously activated this feature in Settings/Options) (7)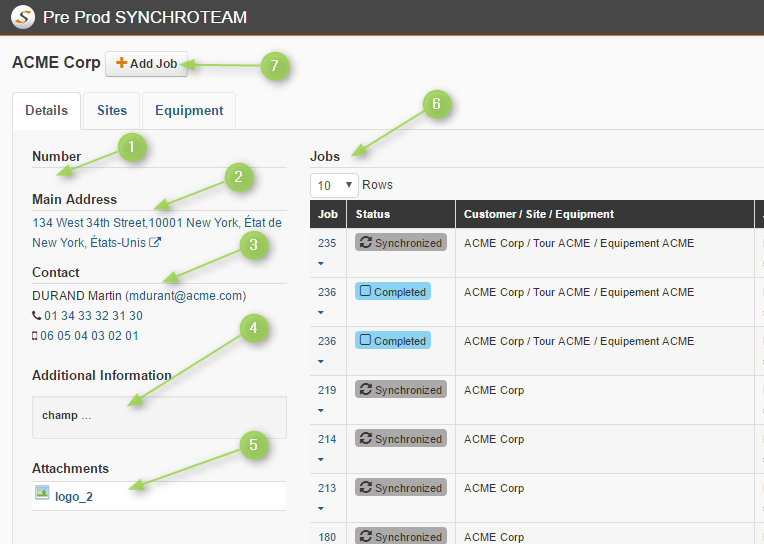 Additional tabs are also available to access specific Jobs associated to Sites or Equipment

Job request from the Customer portal
You may grant a Customer to request a Job. If so, click on "Add Job"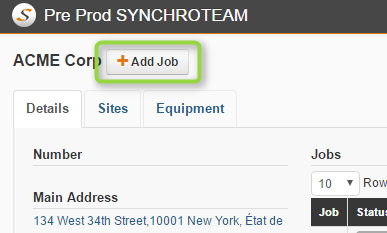 The new Job is pre-provisioned with the customer name, address, contact... Your customer only needs to type in the Job description (1) (which is required) and click on the "Save" button (3).

Job's type and priority can also be added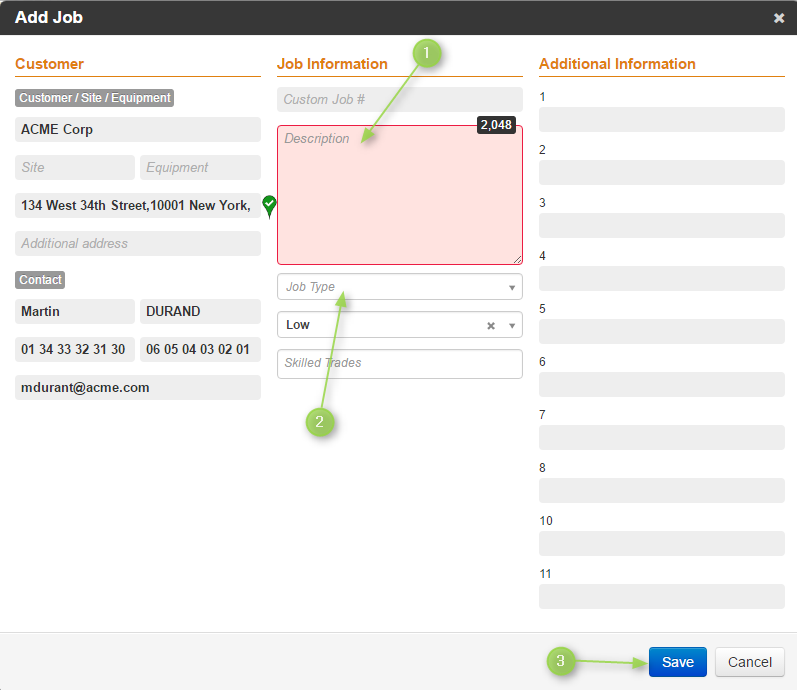 Confirmation popup





The job is now created and is available in your Web Back Office for dispatching.
In order to add or remove certain options on the customer portal please check the article "Activate/Deactivate Options".
Please note that the photo gallery (payed option) is also available on the customer portal.