Step One
1. Select the Customers tab
2. Select Sites in the sub-menu
3. Click on the the site you want to edit
4. Click on Delete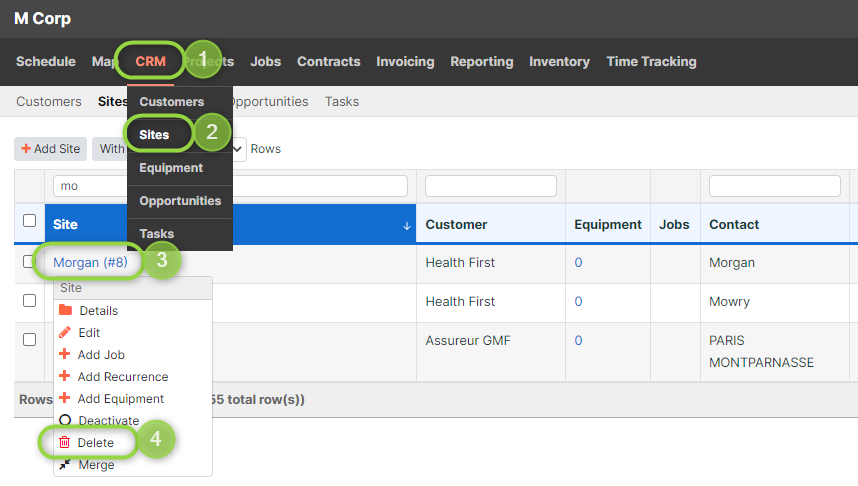 You can also delete several sites at a time:
Select your sites
Go to "With Selected"
Click on "Delete"
Step Two
A confirmation window will ask you to confirm deletion.

Should you wish to merge sites rather than delete them please refer to the article "Merge Customers / Sites / Equipment".