You can access the support website from the Synchroteam application. We have added a direct link in the User menu.

1. Click on your name
2. Click on "Support"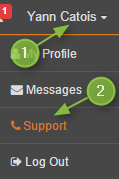 The support website will open in a new tab so that you can use the support without leaving your Synchroteam account.