Anytime during the 14 day Trial period you can switch your account to a Paid account.

To proceed , click on "Settings" --> "My Account"





Click on "Buy"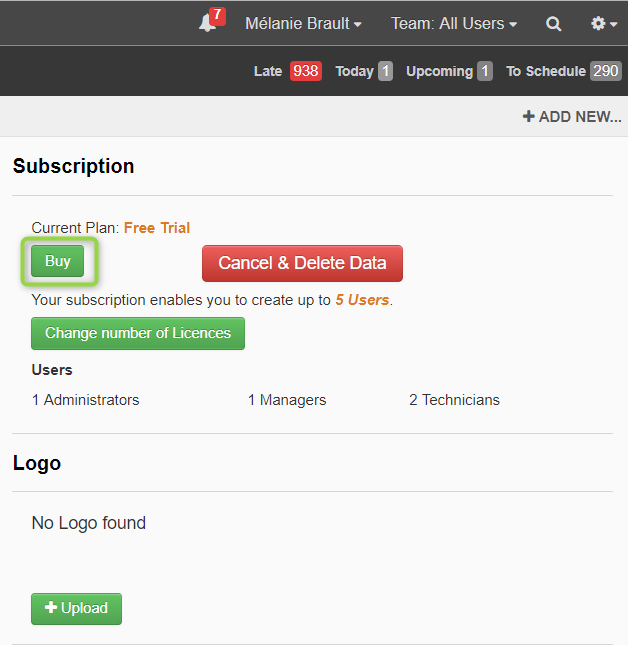 1 - Choose the number of licenses
2 - Choose between "Monthly" or "Annual" plan
3 - Enter your credit card information
4 - Click on "Continue"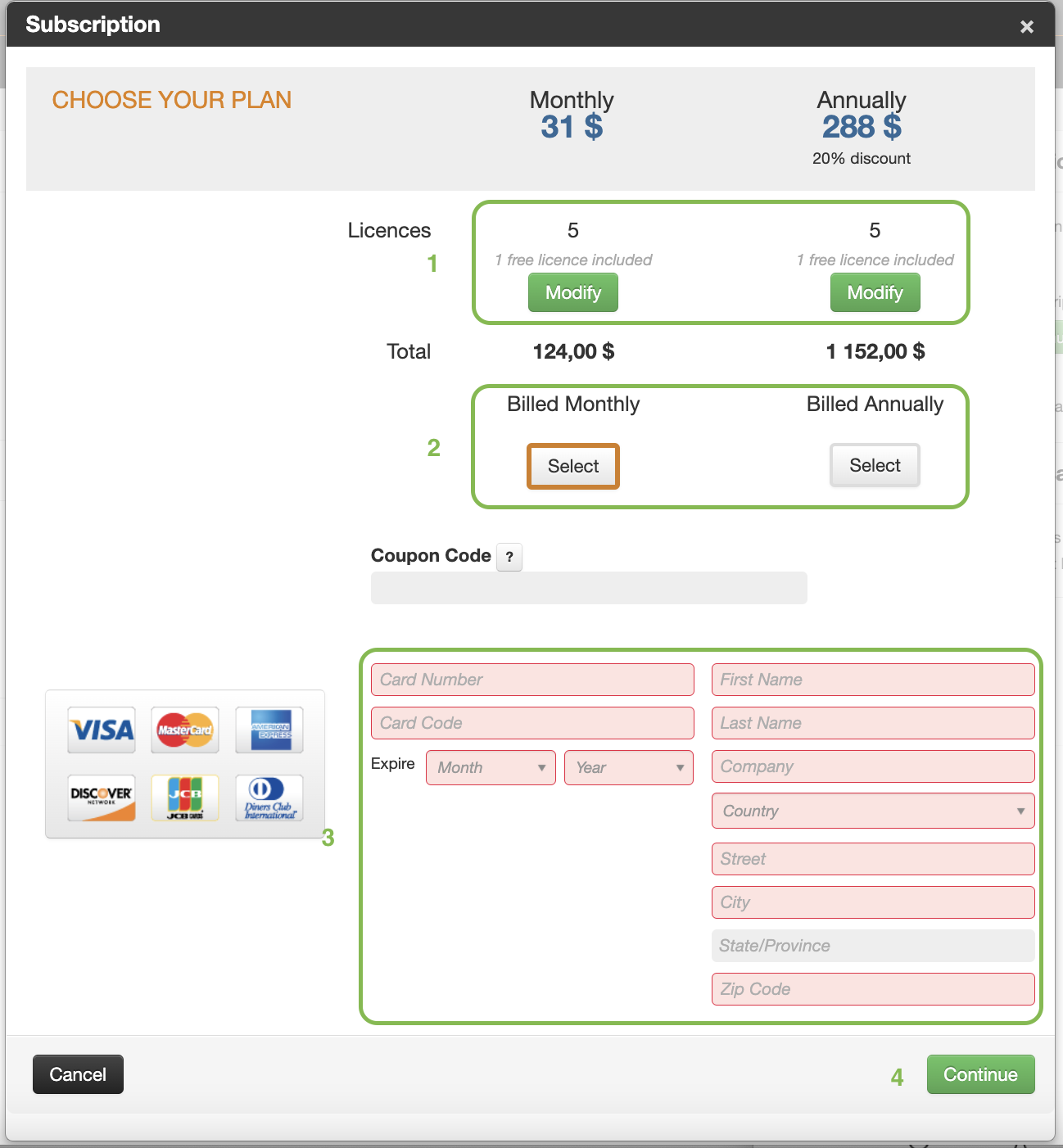 5 - Click on OK*
6 - Follow the instructions in the 3D Secure* window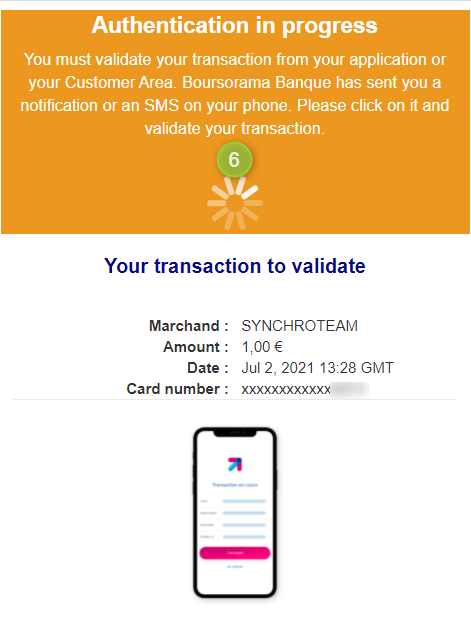 Once the authentication is confirmed by your bank, payment is authorized, and the transaction is finalized.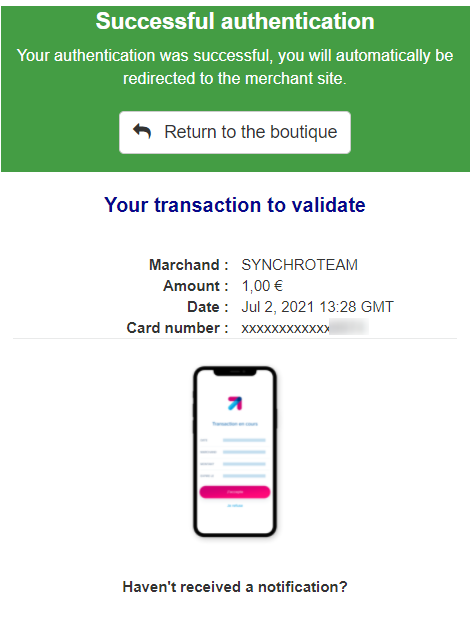 *Each time a user adds a payment card, Synchroteam asks your bank issuing to activate 3D Secure security. This action is a protection against card theft or unwanted uses.
Synchroteam is therefore obliged to simulate a 1€ transaction in order to add your card. However, Synchroteam never takes this 1€. A card authorization is requested, then canceled.
Please note that some card issuers do not interpret Synchroteam's authorization as a cancellation and you might need to wait up to 10 days for cancellation. During this time, the 1€ is blocked by your card, but it is not collected by Synchroteam and remains your bank account