Synchroteam allows you to perform a general search of any location in the application.

This search will retrieve information from your jobs, customers, sites, equipment, projects, quotes and invoices.

To use it, click on the search icon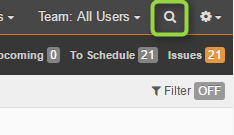 A search bar is displayed



- For a search on the exact word (e.g. an intervention number) just type the word without an asterisk.
- For a search « Containing the Word », add a an asterisk before your search (e.g. *searchterm)
Check the "Include Custom Fields" option to extend the search to the content of your custom fields.
Then hit Enter to launch the search.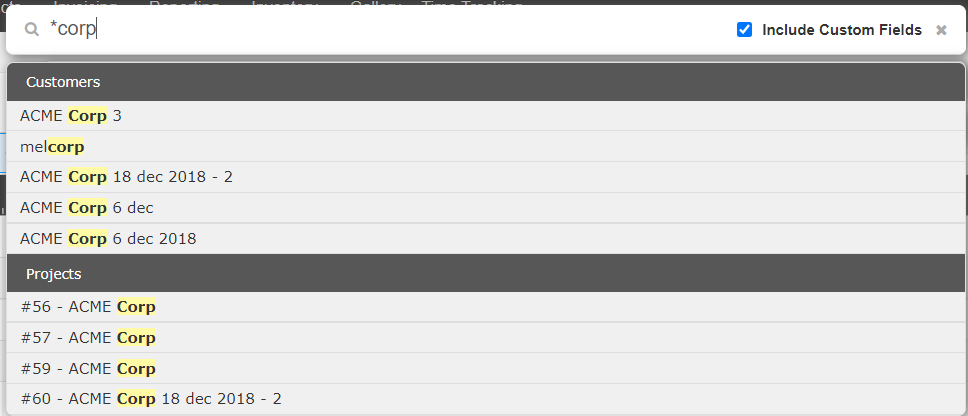 Specificity of research

Search by phone number
How to search for a phone number in the Phone field in the Customer or Site list:
Remove the first 0
Do not put any space

For example to find 06 02 03 04 05, type 602030405: