Synchroteam allows you to customize the header and footer for your documents. These headers will be applied to the PDF files generated for job reports and invoices.
Customizing the header
Two customizations are possible for the header:
- Displaying a logo
- Billing address (visible on invoices and jobs reports).
Customizing the logo
By default, the Synchroteam logo appears on the top left hand corner of PDF files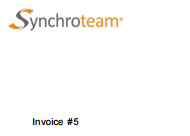 To upload your own logo, simply click on "Settings" (1) and then on "My Account" (2).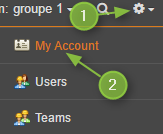 Click the "Upload" button to pick up your logo.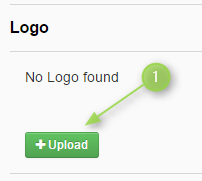 Click the "Download" button to pick up your logo.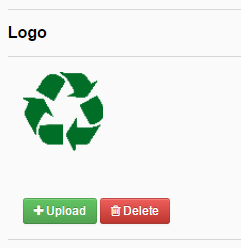 You can either upload a new logo (1) or remove the current logo (2).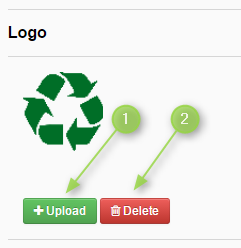 Customizing the billing address
To customize the billing address, simply to stay inside the "My Account" settings and click on "Change" below "Account Information".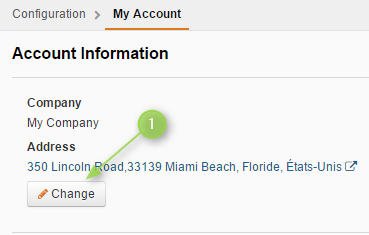 A popup opens allowing you to enter the billing address (1). Once completed, simply click on the "Save" button (2).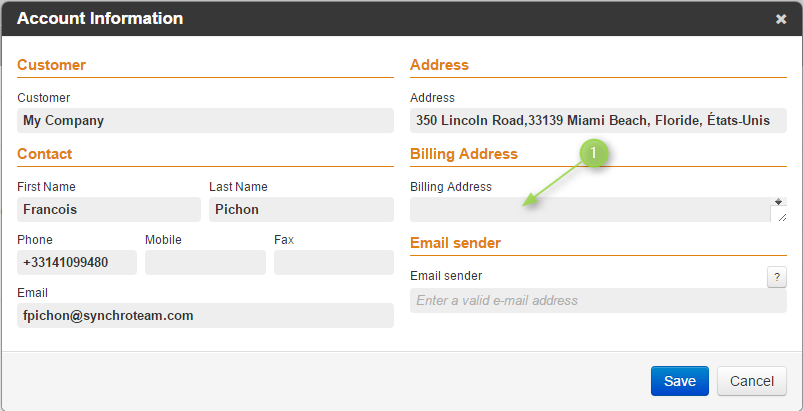 Final Result
You can see your changes when you test a PDF export for a job report or an invoice.

Invoice: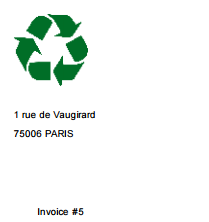 Job report: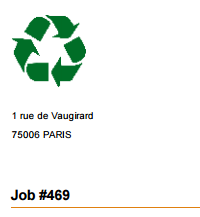 Customizing the footer
You can also customize the footer for an invoice or a job report.

To do this, simply click on "Settings" (1) and then on "...More" (2).





Choose "Footer" under "Customization"





On the left-hand side (1), the fields available for the footer.
On the right-hand side (2), the 3 areas where these fields and/or custom text can be inserted.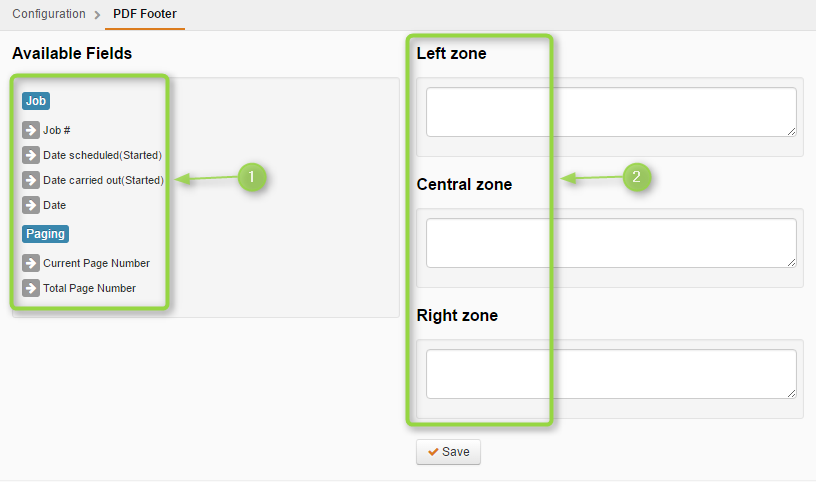 To add a field in one of three areas:

1 - click in the target area
2 - click on the arrow of the field you want to insert

For example, let's add "Job #" to the left area.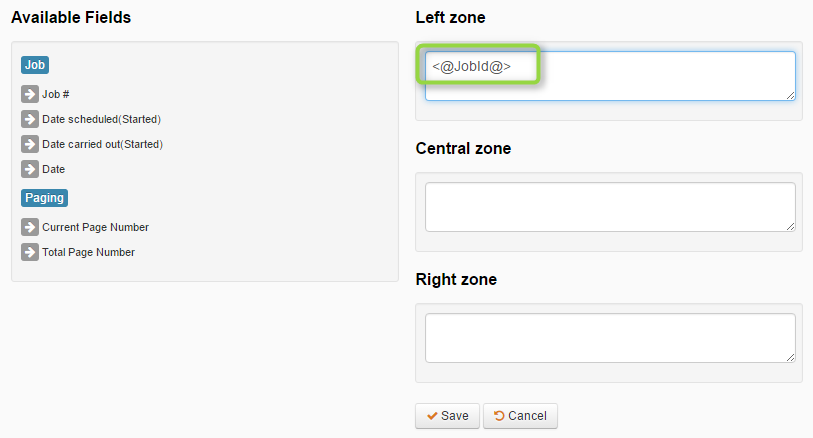 You can also add text and more fields. For example, we will add the date of the job preceded by "Job performed on " in the right area.

We click in the right area and enter "Job performed on "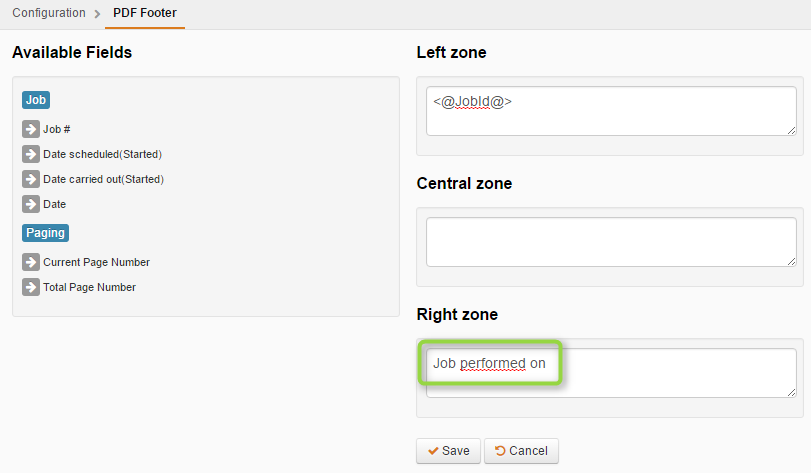 The we click the arrow next to "Date carried out(Started)".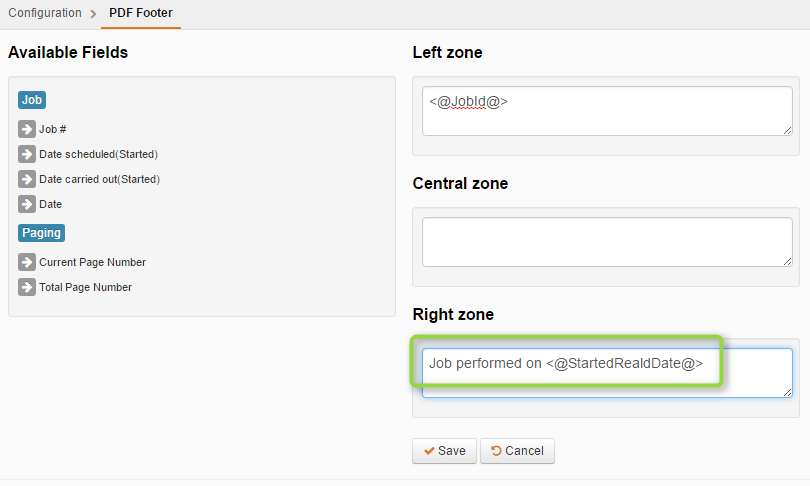 The click the "Save" button. The footer is now defined for invoices and jobs reports.

Result: