All screenshots are valid for Android and iOS app

Once you have installed the Synchroteam client, here are the steps to log into your account. (See article : Download the Mobile Application)
Please note that only technicians can log into the mobile application.

Click on the Synchroteam icon.





Enter your credentials provided by your Manager or Administrator.

The name of your domain (1) (typically your company, as you indicated the information symbol (6))
Your username (2)
Your password (3)
Click "Login" (4)

On the last iOS devices, you can use "Touch ID" to log into Synchroteam.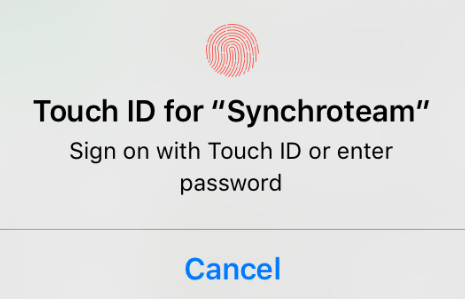 You can reset your data by clicking on "Wipe All Data" (5).
Warning: if you wipe all data you will you lose any unsynchronized data.