Synchroteam allows you to sort and search Jobs from the "Current Jobs", "Upcoming", "Late", "Reports" and "All Jobs" views.

To enable sorting, simply drag your finger from top to bottom when you are on one of these views. A menu bar appears (1)


You then have 7 possibilities of sorting available:
Sort by date
Sort by customer
Sort by site
Sort by equipment
Sort nearby
Sort nearby job
Sort by town
For example, click "Sort by nearby" (1) then click "Confirm" (2)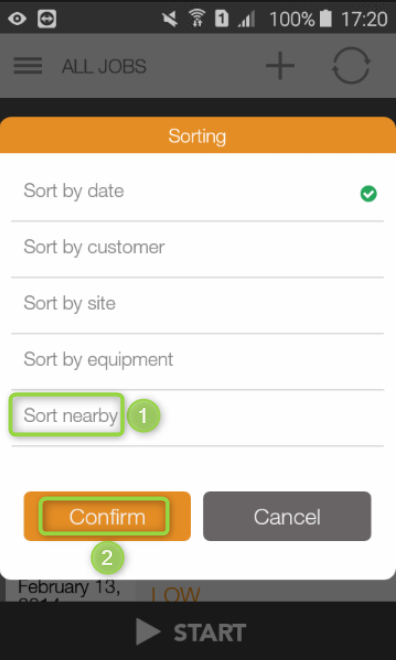 Your Jobs are sorted by proximity, nearest first.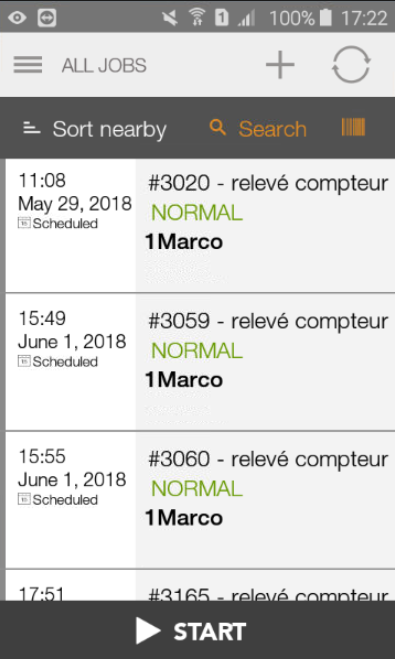 You can also search into your Job's list by entering what you want in the search box (1). The list is then filtered accordingly.