The Synchroteam mobile application allows you to create a quotation or an invoice for the job you are working on. Quotations or invoices created within the mobile app are synchronized with the Back Office, where the manager can review and send them to the customer.
How to create an invoice or a quotation?
To create an invoice (or quotation), choose the "Invoicing" tab inside the job.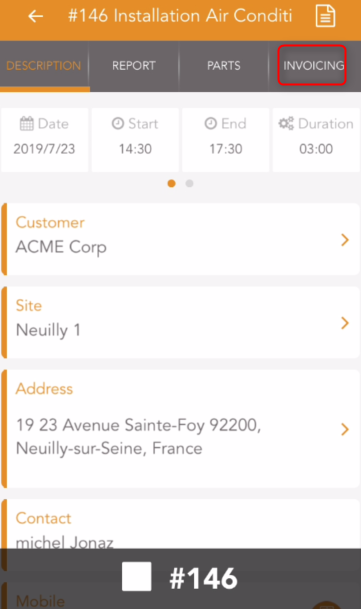 Hit the "+" button.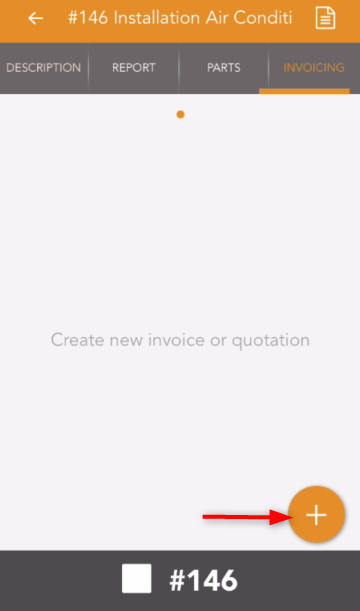 Choose "Add Quotation" (1) to create a quotation or "Add Invoice" (2) to create an invoice.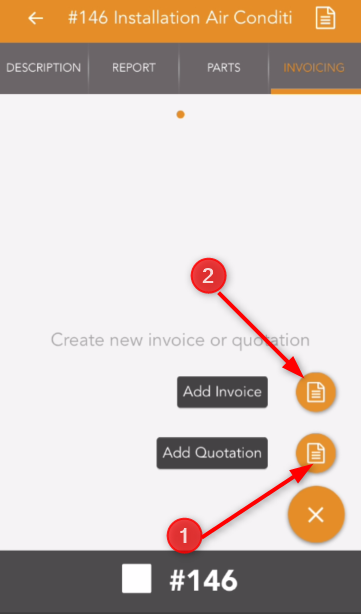 Add an item
To add a new item, tap in the white area below: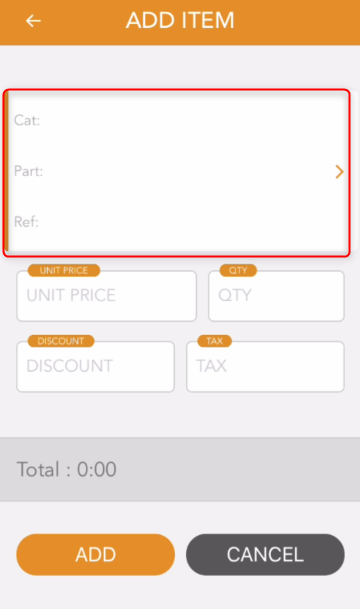 Choose the part/service you wish to add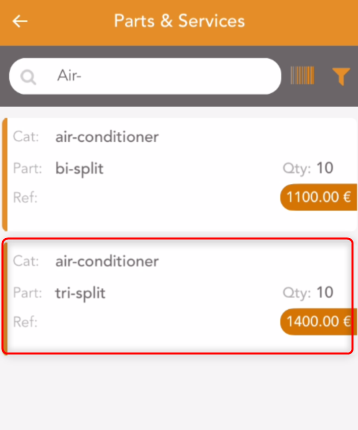 After selection, the unit price (1) and the applied tax (2) are pre-filled.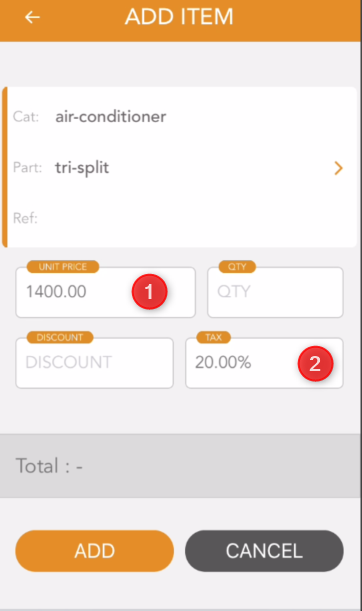 Then you need to:

- Enter the quantity (1)
- Enter a discount, if necessary (2)
- Hit the "Add" button (3)
- The tax inclusive total is displayed (4)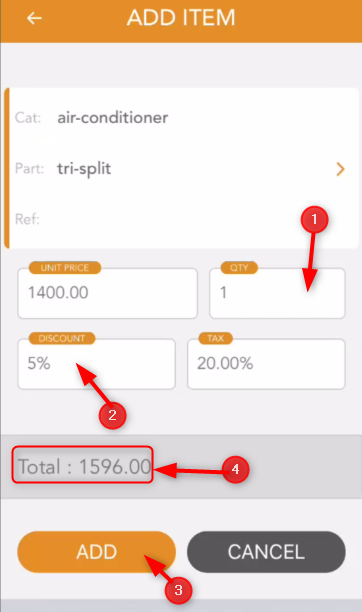 The item is then added to the invoice (or quotation).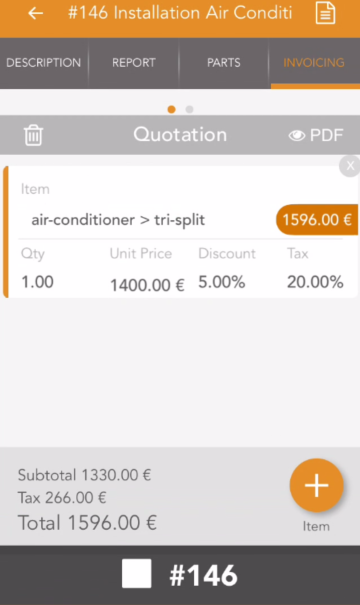 If you want to add another item, you must hit the "+" button.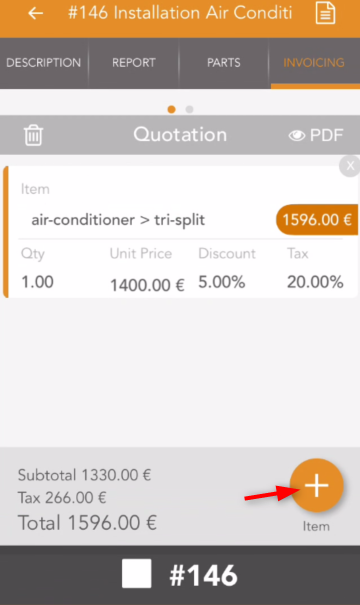 Delete an item:
Should you wish to remove an item, tap the X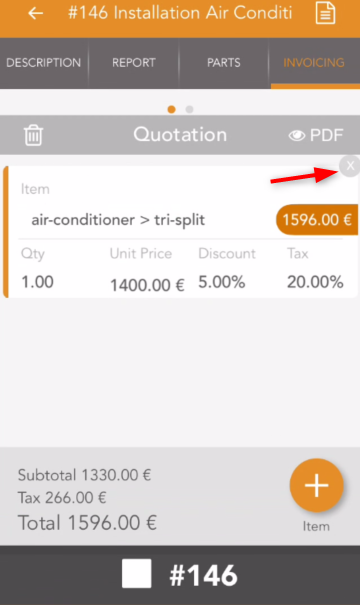 You will need to confirm removal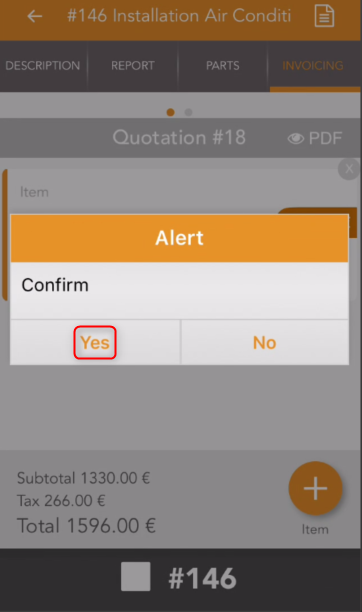 After confirmation, the item is removed from the invoice (or quotation).
Delete an invoice (or quotation)
As long as you have not synchronized your data, you can delete the invoice from the mobile app by tapping the "Trash" icon (1).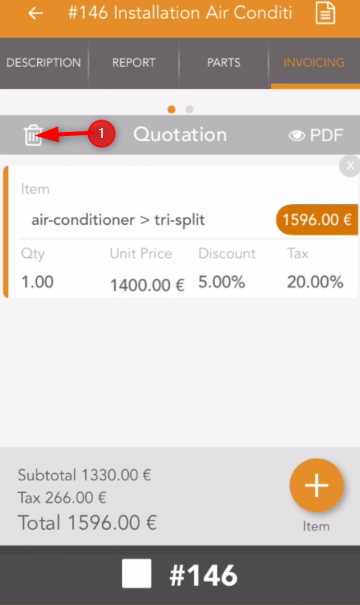 Multi-Invoicing
You have the option to create multiple invoices and quotations.
To do this, swipe left to go back to the page where you can add quotations and invoices.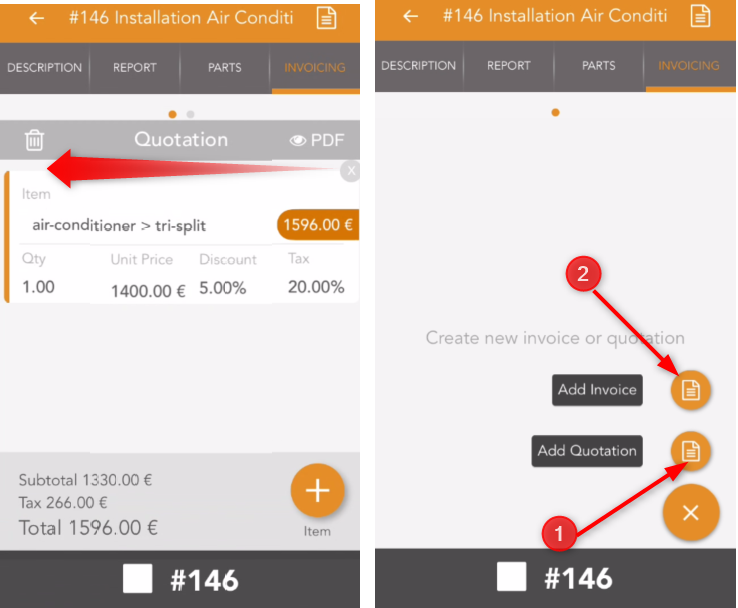 Download PDF:
Synchroteam allows you to get your invoice / quotation, after completing it, in PDF format.
To do so click on the "PDF" icon.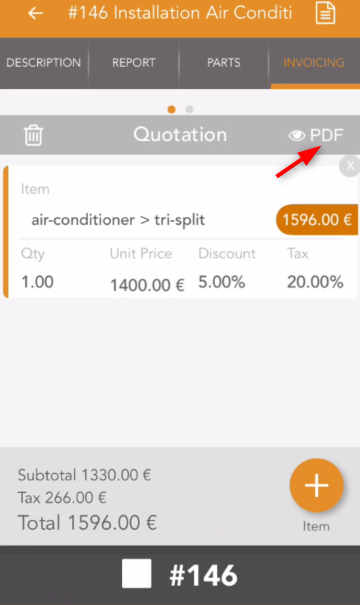 So you can see your document in PDF format and download it later.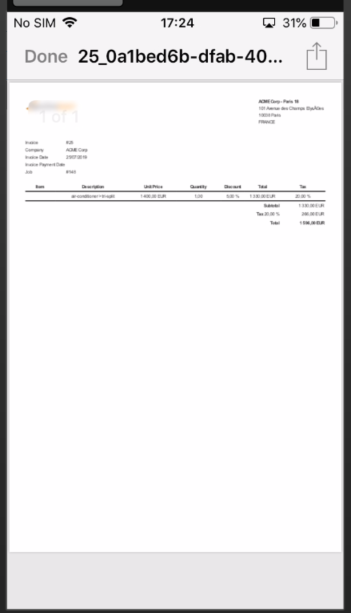 WARNING: Please note that when generating the pdf, there is an automatic synchronization,
therefore you will not be able to delete your invoices or quotes following that.