Back-office
Customer portal - new secure links to Sites and Equipment:
In addition to the existing links to their account or a specific Job Report, you can now also share secure links to their site or equipment details.
A branch or store manager can have access to the jobs specific to his site, without having access to all other jobs created for the customer.
A technical manager can have a link to a piece of equipment thereby getting access to its job history
Site and Equipment views: improved ergonomics and display of secure links for the customer portal.
Configuration page: improved ergonomics. Options are now organized by category.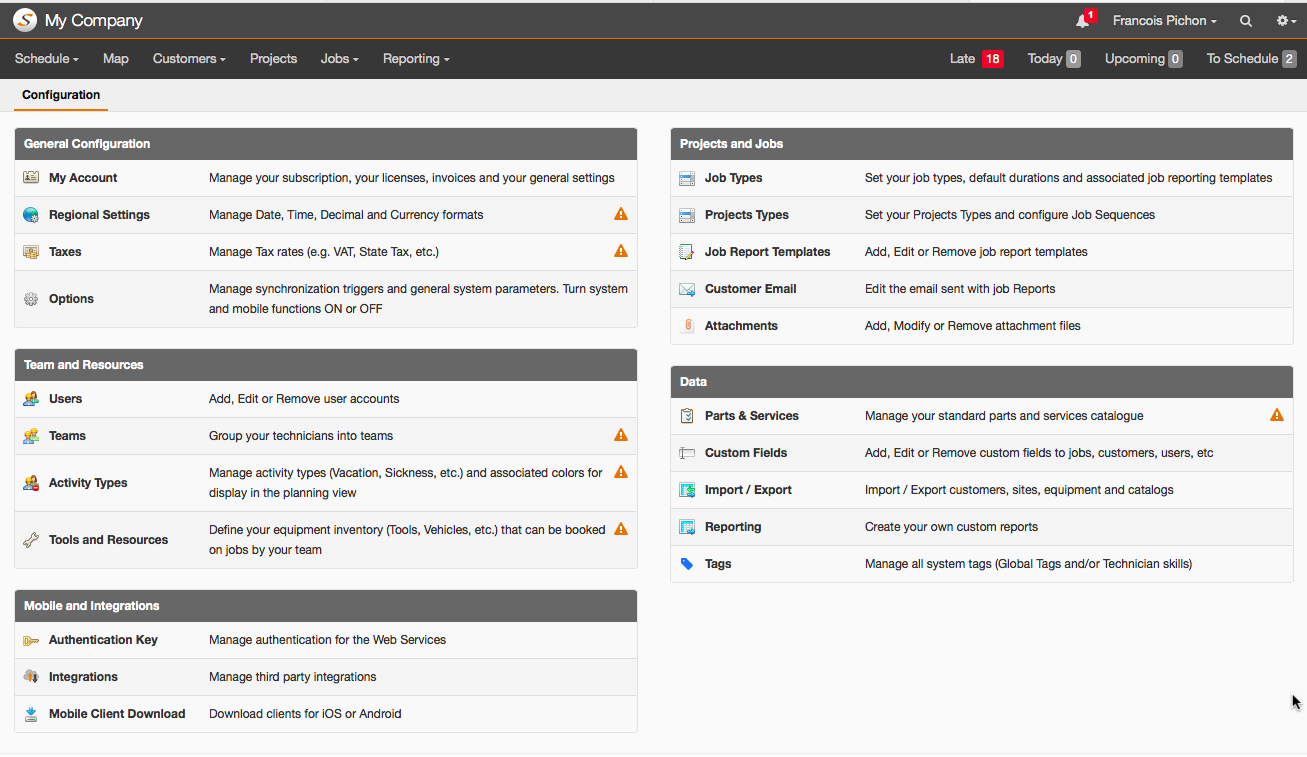 Tags & Filters (New Feature!):
You can now assign tags to Clients / Sites / Equipment - these tags can be of any nature: organizational, geographical, etc. Once assigned, they can be used to filter various displays (Schedule, Lists, Map, etc.)
Mobile Client (Android and iOS)
GPS tracking:
optimized functionality for increasingly reliable data
GPS Validation: the Job Report can be validated by adding GPS coordinates to ensure that it has been completed at the job's location.
Parts list: Item prices can be shown or hidden via an option in the administration interface
Invoice - Quotation (New Feature!):
The creation of a quote or invoice has been made more flexible, with editing functions for price, tax rate and rebate per item.