Notice: This feature is available if enabled by your organization in the Back Office, under "Settings" > "Options".
You have the ability to either create a job and schedule it for later (1) or create a job and start it instantly (2).
1. Create a job
| | |
| --- | --- |
| | Select (+) sign |
Customer (mandatory) – select from the customer list if not listed you can create it
Site (optional) – select from the site list associated to the customer if not listed you can create it
Equipment (optional) – select from the parts list associated to the customer or site if not listed you can create it
Address is completed automatically if not you can create it, or:
Initiate a geocoding of your current location to set the Job's address
Additional address information (optional)
Job Type (mandatory) – chosen from list
Job Report (mandatory) – chosen from list

Create button will validate the Job




Job description (mandatory or not depending on your company settings)
Scheduling Date (optional)
Start time (optional)
End time (optional)
Appointment: if the customer asks for a specific date and time fill this information in order to help the manager schedule the job accordingly.
Appointment: time
Add an attachment to the Job (optional)
Final validation, Job is created
2. Start a Job
This option enables you to create and start a job for a customer/site/equipment directly from their details page rather than go through the process of creating and scheduling a job.
This feature will enable you to start the job directly on the spot. To do so:
Go to the Menu > Customers
Select a customer, site or equipment
Click on the top right button
Click on "Start Job"
Select a Job type from the drop-down list
Choose the job report template (if there isn't already one defined by default)
Add a description, if needed
Click on Start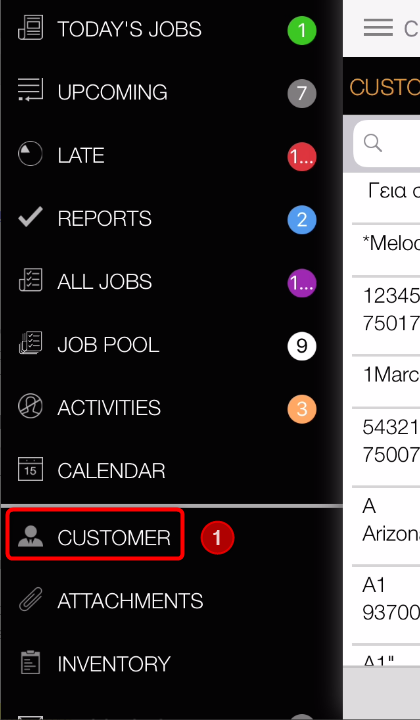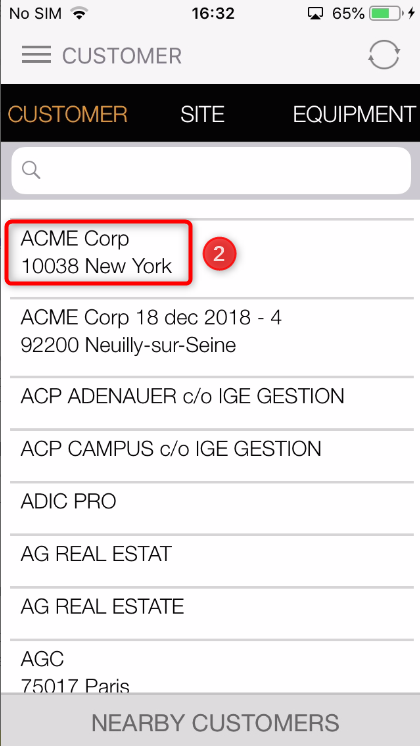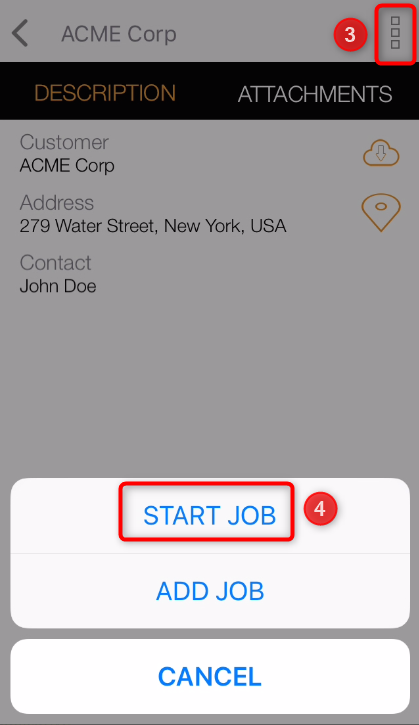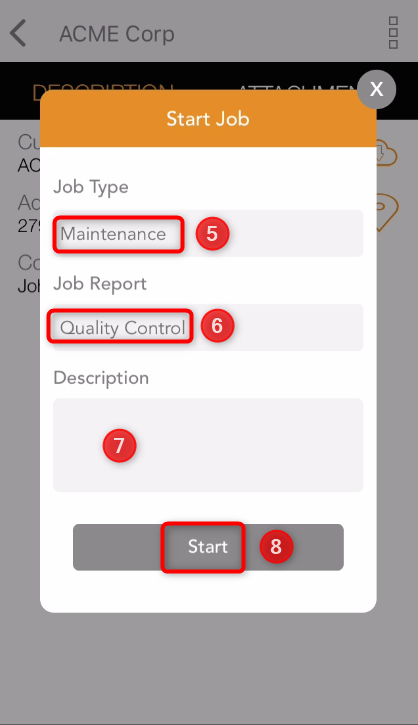 Once this is done, the clock will automatically go on and you will end up directly in the job's details.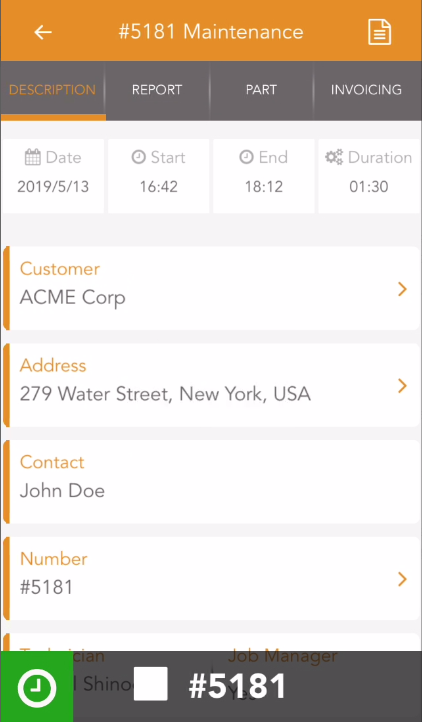 Please note that unlike the standard job creation, you won't be able to choose the scheduled end time. The scheduled end time will be defined based on the job type's default duration.