In Synchroteam you can manage attachments (documents, drawing, photos, direct links, etc ...). The maximum size of an attachment is 2 MB. The only types supported are PDF (.pdf), Word (.doc, .docx), Text (.txt), Excel (.xls, .xlsx) and images (.jpg, .jpeg, .png, .gif) are accepted.

These attachments can then be added to customers, sites, pieces of equipment or jobs.

Attachments are sent to the mobile application and can be opened by technicians while out on jobs.
Attachements can also be private so that they can be hidden from the technician or the client.
1. The Attachments Library
The library allows you to manage a set of standard attachments that can be added to customers/sites/equipement/jobs without having to upload them each time.
1.2 Access to the library
Click on "Settings" then "... More".





Choose "Attachments" under "Projects and Jobs".





You will see your list of existing attachments in your Synchroteam account.



1.2 To add an attachment
Click on the "Add" button to add a file or "Add Direct Link" to add a link.
Select your attachment and it is uploaded to your Synchroteam space, or enter your link (e.g. : https://www.google.com/).



1.3 Features
When you are in the attachments library, by clicking on the "Edit" button you can:
- Change the name (1) or click on the icon to preview the attachment
- Put it in private so that it is only apparent to administrators and managers (2)
- Replace the link or file with the buttons "Update" or "Update Direct Link"
- Delete the attachement (4)
- Download your file (5)
Do not forget to click on the save icon (6) to save your changes.



2. Add attachments to a Customer / Site / Equipment / Job
2.1 Add an attachment from the library
The procedure is the same for Customers, Sites, Equipment or Jobs.

Example: Adding an attachment to a customer record.

From the customer list, go the customer's Details.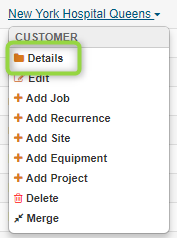 Next to Attachments, click "Add".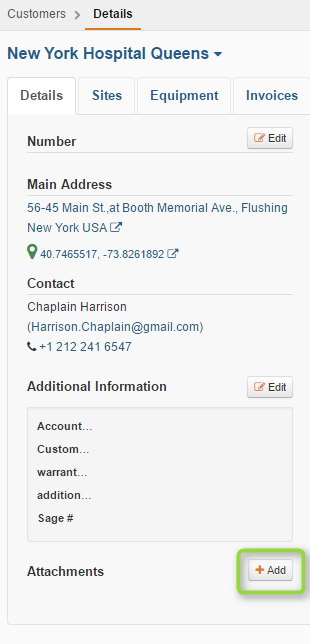 In the popup window, locate the attachment you want to add and click on the "Select" button.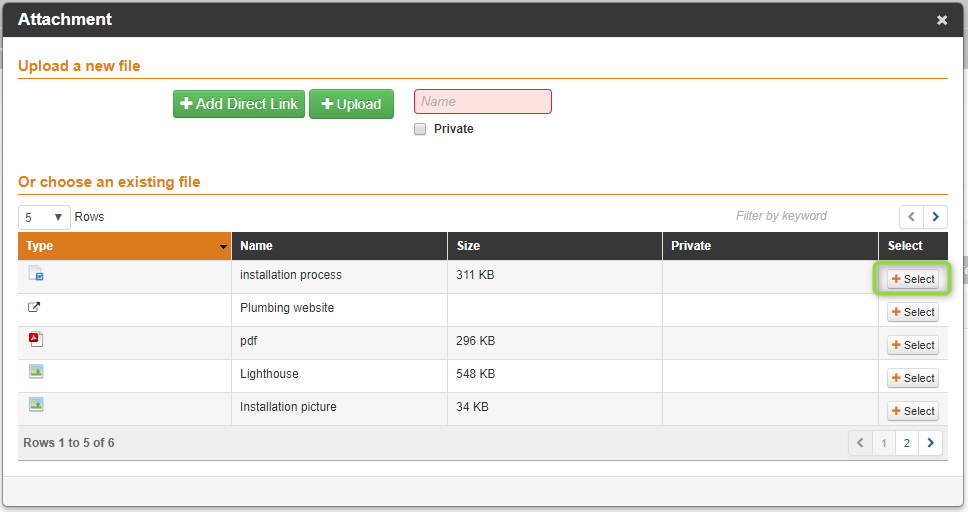 The attachment is now linked to the customer's record.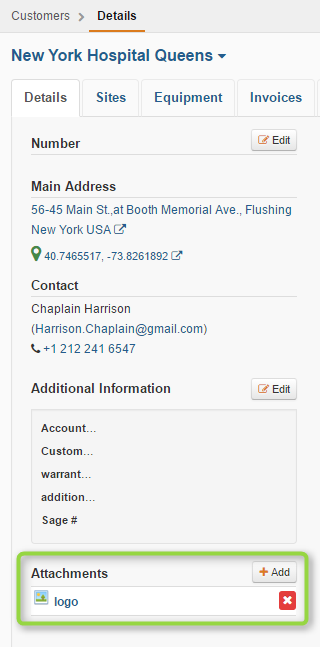 If you want to remove it from this record, click on the red X.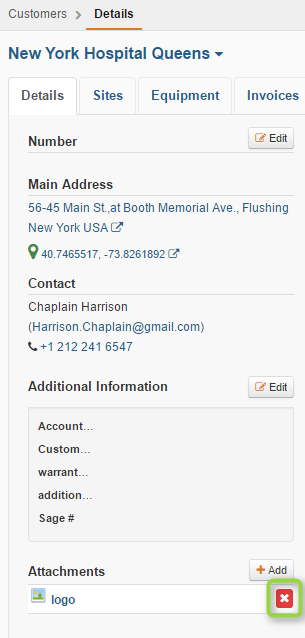 You will need to confirm deletion:



Add a specific attachment
It is also possible to add an attachment that is not part of the library.

Next to Attachments, click "Add".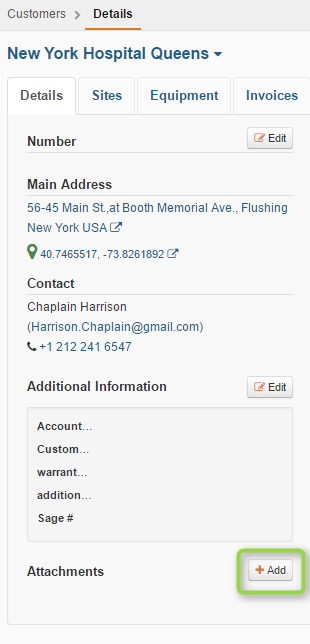 In the popup window's top section, click the "Upload" button to choose a file on your computer. Set the description, click on "Private" if you want and click "Add".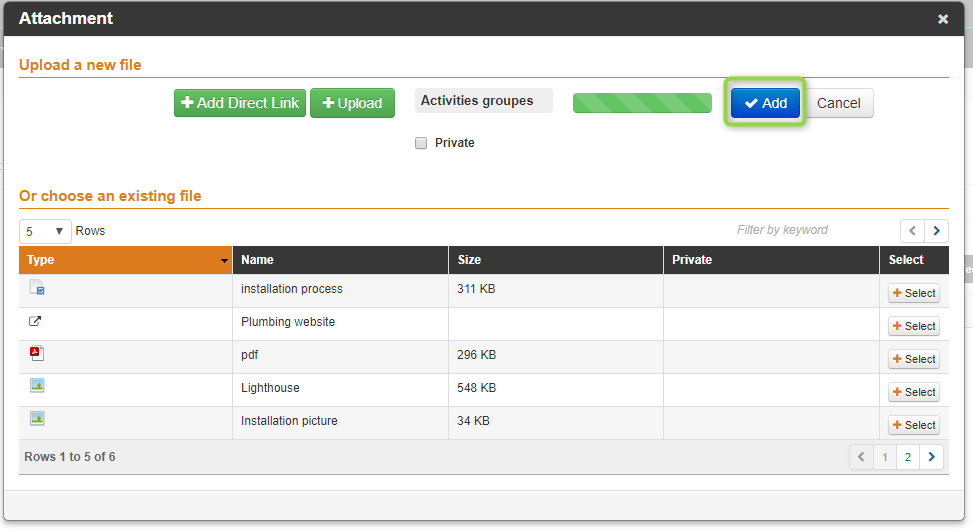 The attachment is added to the customer record.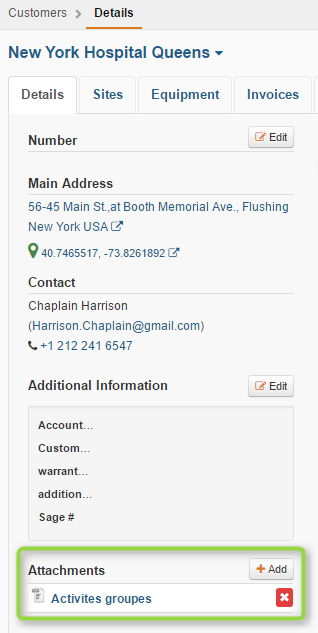 Please note that you can activate this option for your clients on the Customer Portal.
For more details please refer to the article "Activate /Deactivate Options".