Synchroteam allows you to create time windows in order to set specific time frames for your jobs.
This feature will enable you to select predefined time preferences for your Jobs.

1 – Click on Settings
2 – Click on More
3 – Click on Scheduling Windows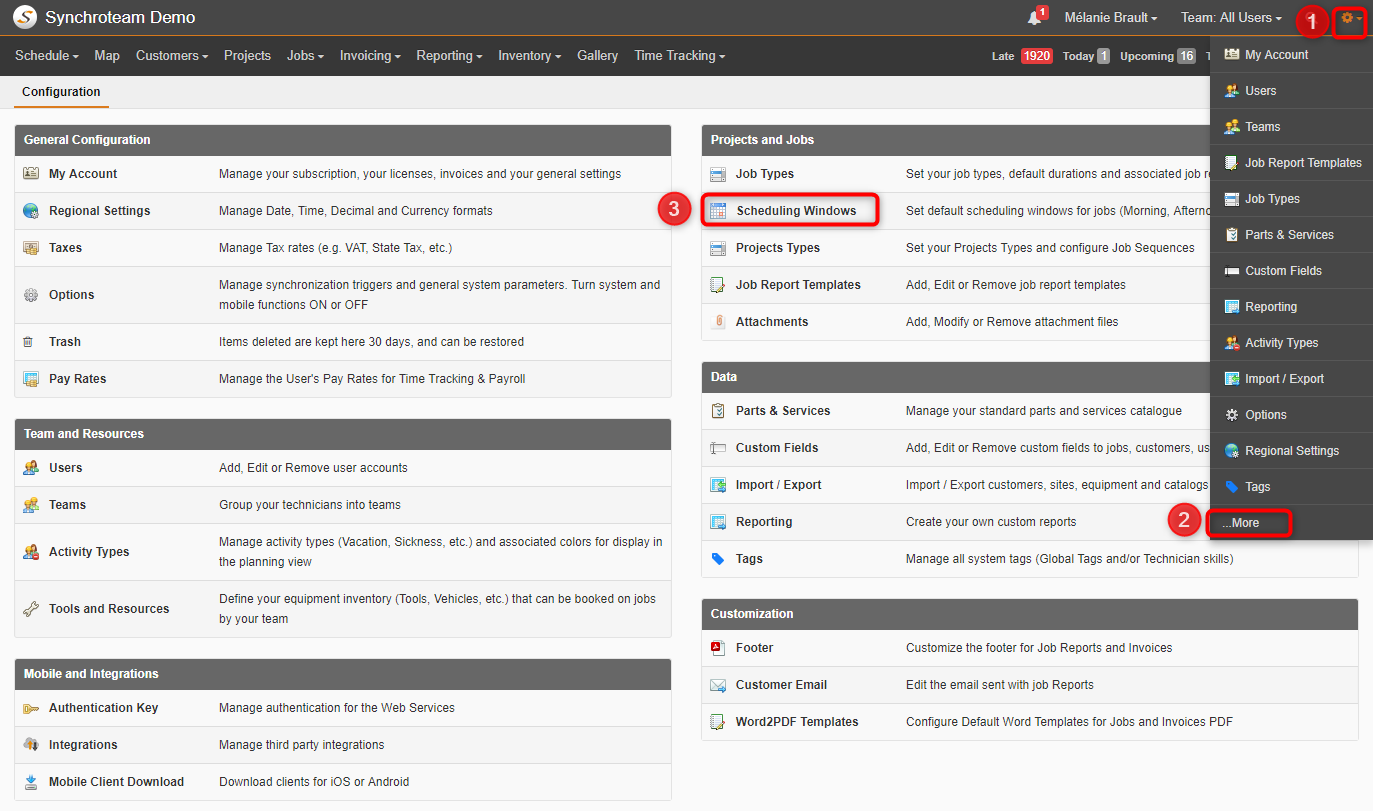 1 – Go to the bottom line and enter the label of your Window
2 – Add a Time start and end
3 – Choose whether the Window should be public or private (not visible to the final customer)
4 – Click on the Add button

5 – In order to edit a Window, select the associated line, change its parameters and click on the Save Button



As seen below, if you wish to create a job for one of your clients (ex: Health First) and they are only available in the morning then you can select Morning as a Window.
If you click on save and schedule it will automatically be scheduled in the morning, with the technician of your choice.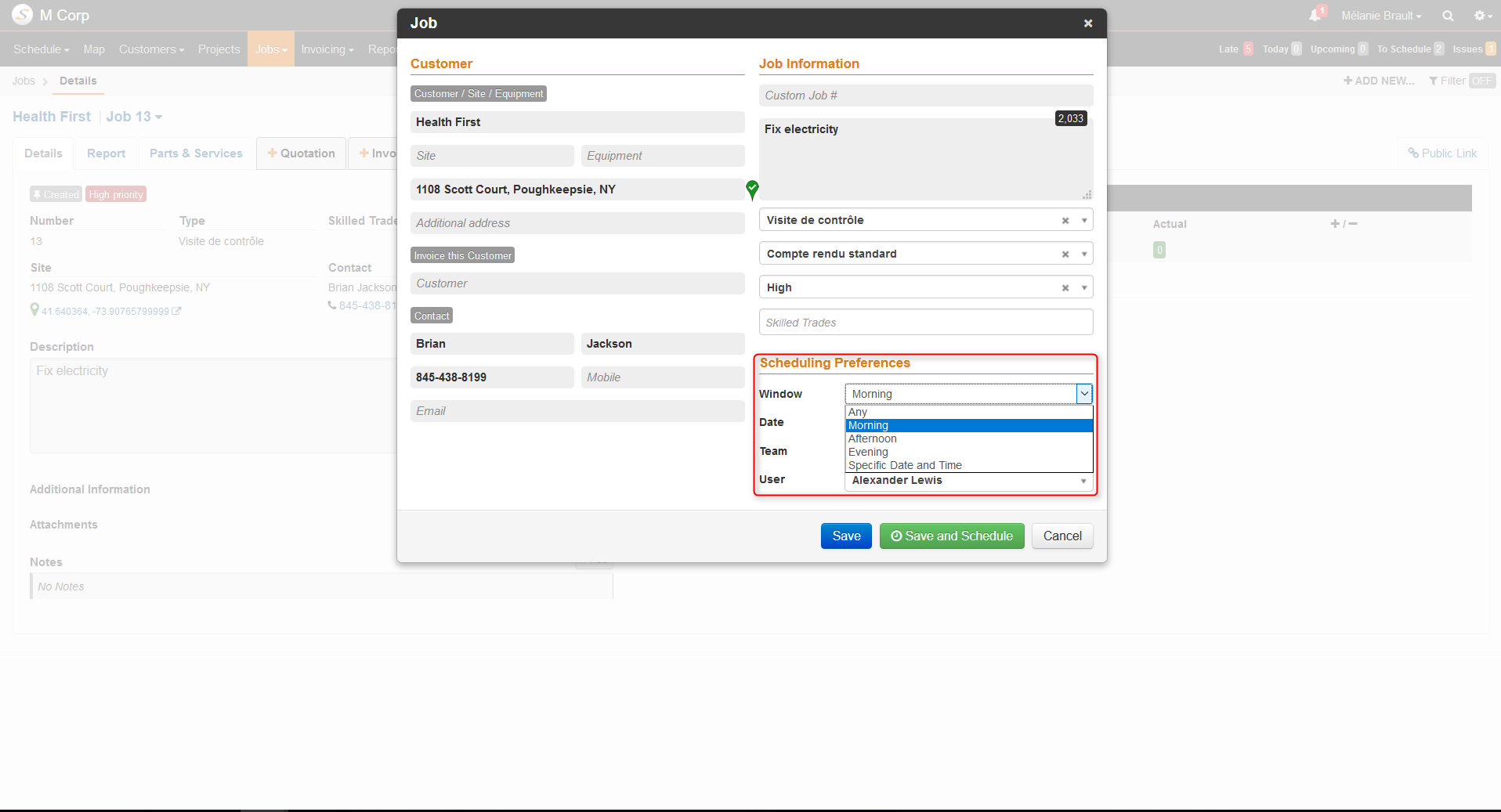 If I choose to only save the job, then I can find it in the Day Schedule tab (1) under To Schedule (2).
By clicking on the Launch Schedule Assist (3), your job will be instantly scheduled during your pre-selected time window.





In this case, the job was properly scheduled between 8 and 11 AM.





In the case where you only created your job by clicking on it, a yellow time frame will indicate the time slot during which you previously set your Window.
You can then drag and drop your intervention in this area.
Nevertheless, you may schedule the job in the afternoon if it suits you better or if two (or more) jobs overlap.



If in your Scheduling preferences you had selected a technician as well as a Scheduled window then both lines will be highlighted in yellow in the Schedule View, helping you to choose the best window.


Windows can be added both to jobs and recurrences:
(see article: Create a new job)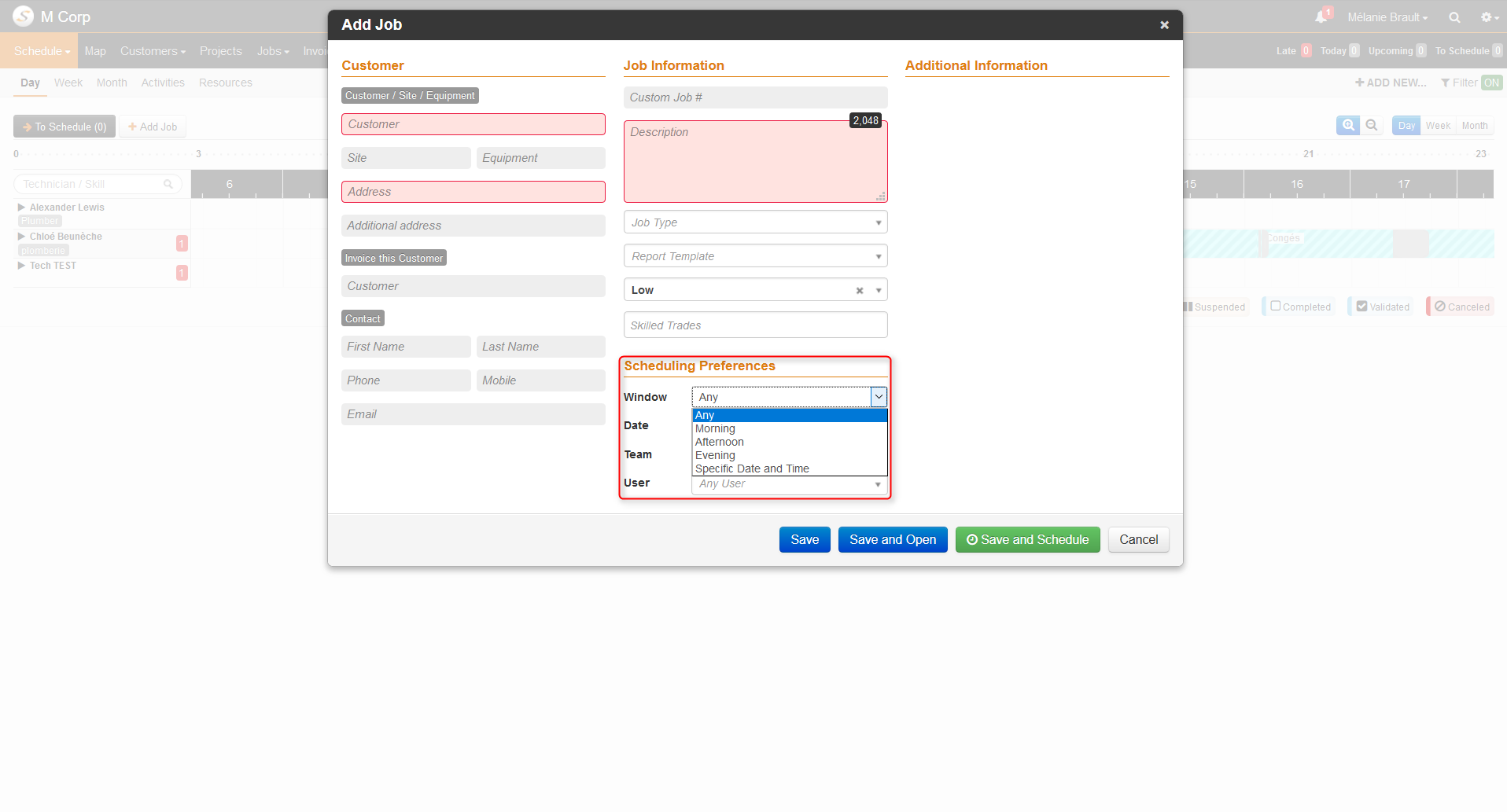 (see article: Recurring)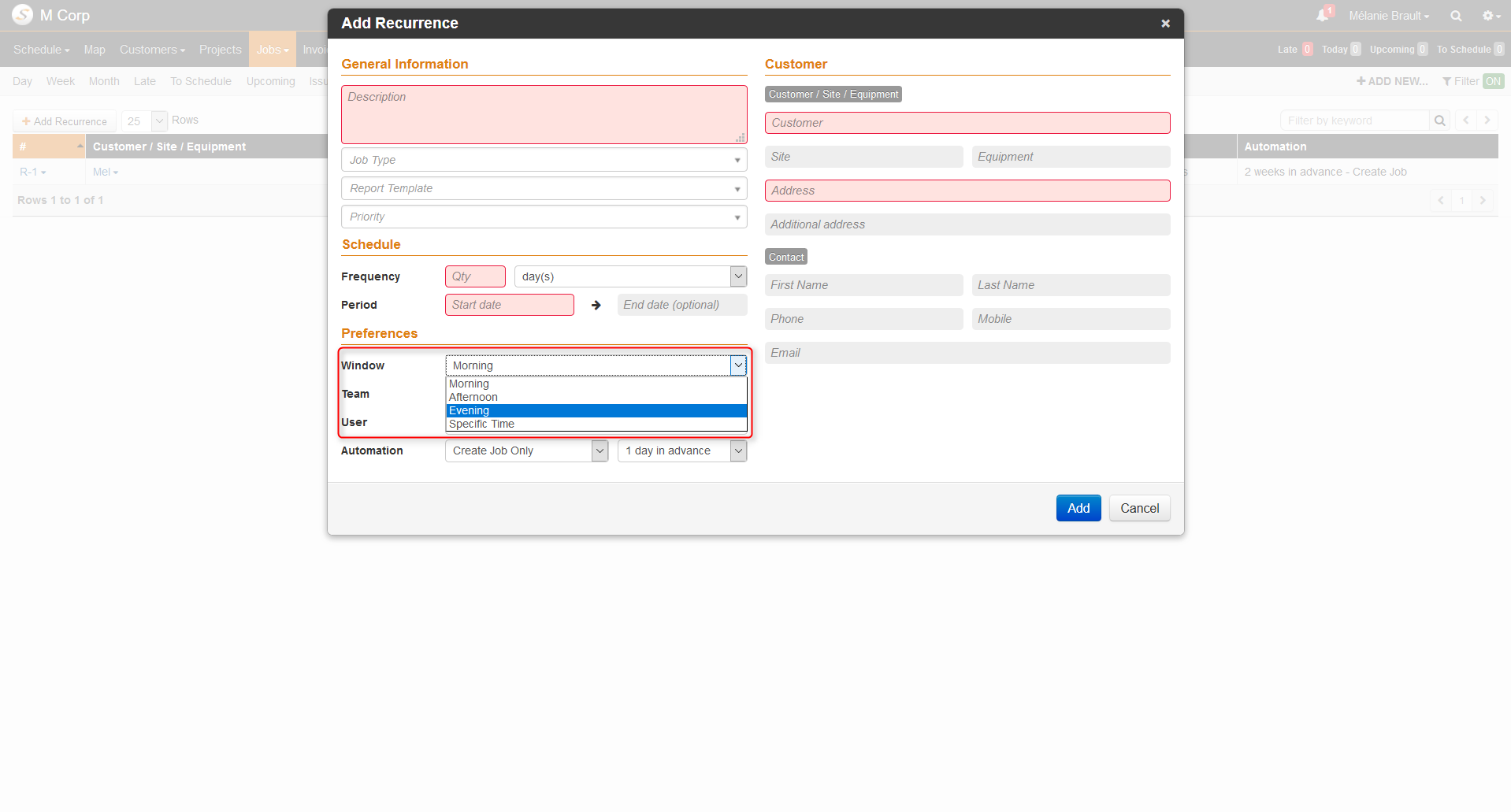 Warning:
Windows are only an indication of your time preferences.
If the time frame you have previously set for a job is not available Synchroteam will try and fit your job at another time as seen below
To learn more about the ScheduleAssist please refer to the article "Optimize Schedule".


In the case where two jobs are scheduled on the same day with the same technician and have the same window, then you will see a second red line in the technician's schedule indicating you that there is a conflict (1).



You may then reschedule one of the jobs by dragging it to another time (2).