The Synchroteam Calendar provides an industry standard iCalendar feed that can be subscribed to from any third party calendar system that understands this format. Some applications that are compatible with the iCalendar format are:
Google Calendar
Apple iCal
Lotus Notes
Yahoo Calendar
Mozilla Thunderbird
Microsoft Outlook (not Outlook.com)
iOS Calendar
The iCal link will allow you to see over a range of -7 and +21 days from today :
- all scheduled jobs and activities for technicians
- all tasks assigned to administrators and managers.
It's important to note that the Synchroteam Calendar synchronization is one way only. For example, synchronizing with Microsoft Outlook will pull your Synchroteam Jobs and activities into your Outlook Calendar, but will not pull your Outlook Calendar appointments into Synchroteam.

Calendar Syncing is Not Real Time

Also note that the specific program will automatically pull information from Synchroteam at a given frequency we don't have any control over how frequently these updates happen.

Synchronizing the Calendar

The most common system to synchronize the Synchroteam Calendar with is Google Calendar. The following steps illustrate how to perform the synchronization, but these steps are the same for most other Calendar systems as well:

Click on Configuration --> Users



Select the user you want and click on iCal :

Copy the link



Open Google Calendar in your internet browser.

Go to the bottom left corner and click the arrow button to the right of "Other Calendars".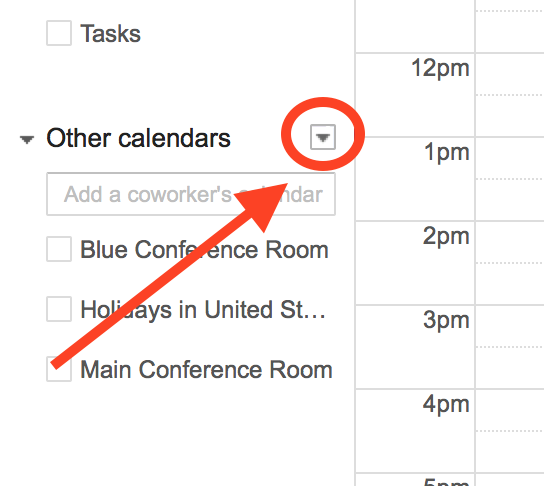 Then click Add by URL.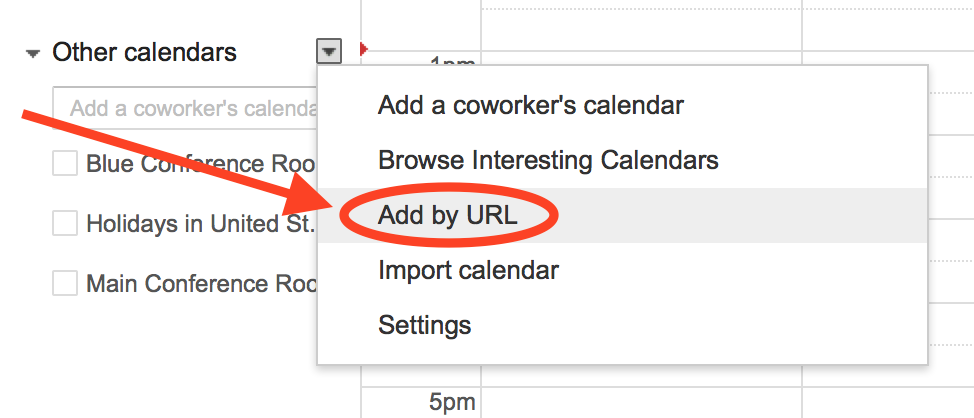 Input the URL that you copied from the Calendar Sync feature within When I Work into the URL field. Then hit Add Calendar.



Sync your schedule to iCal

Open iCal on your Mac. Then go to File at the top and select New Calendar Subscription.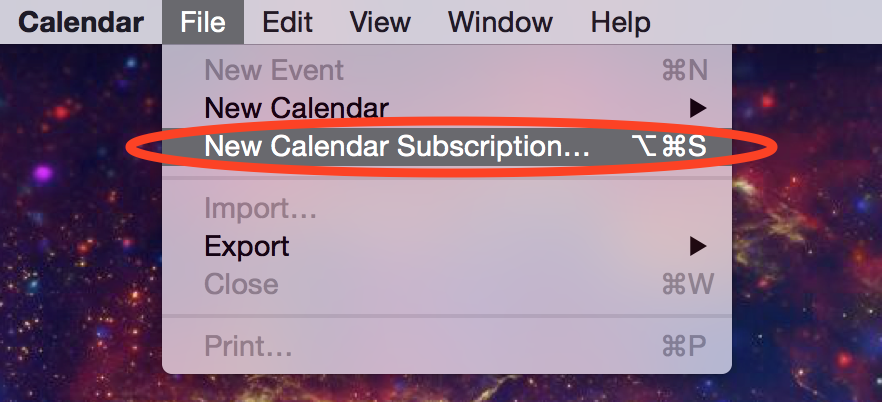 Input the URL copied from the Calendar Sync popup within When I Work into the Calendar URL field. Hit Subscribe.


Choose any settings you prefer and then select OK.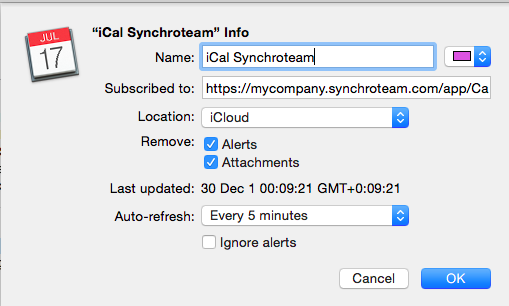 Sync your schedule to Outlook
Select Open Calendar -> From Internet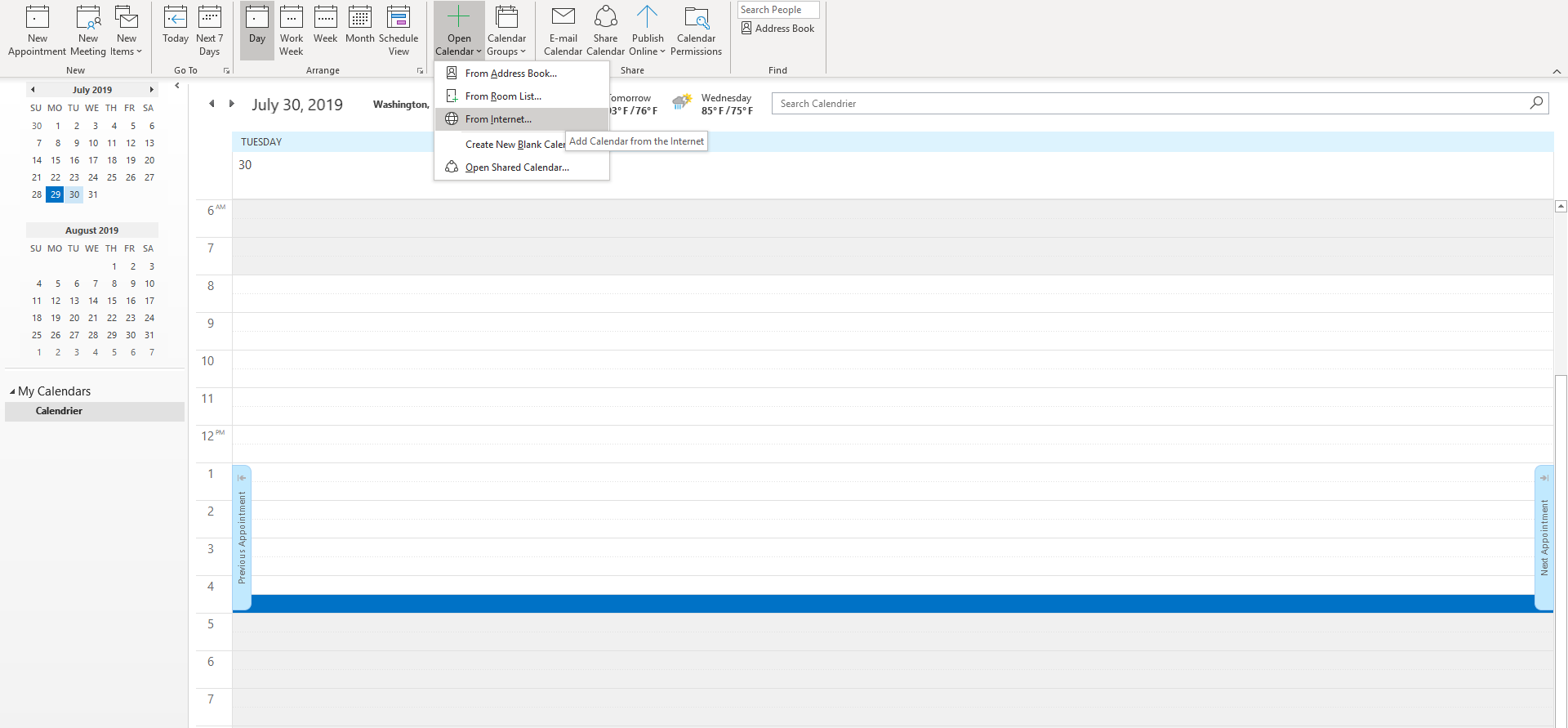 Copy your iCal link in the following window:

Once synchronization is complete, you will have access to all the jobs (1) and activities (2) scheduled for technicians and tasks assigned to administrators or managers.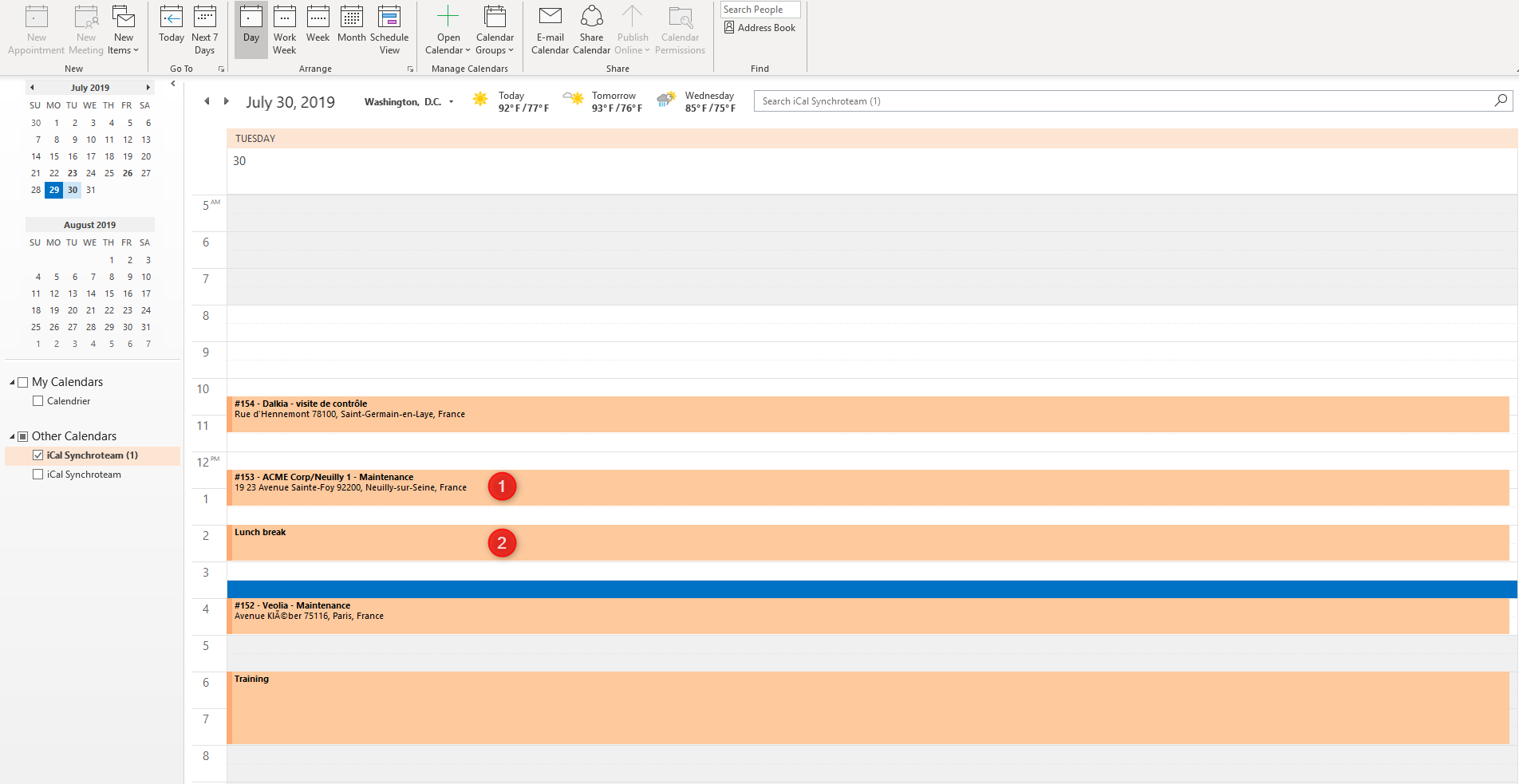 Check out these links that will help you sync your schedules to Outlook:
http://www.ehow.com/how_2058421_add-internet-calendar-outlook-2007.html
http://office.microsoft.com/en-us/outlook-help/view-and-subscribe-to-internet-calendars-HA010167325.aspx#BM2