In the Day, Week and Month Schedule views, you can click on a technician's time slot and :
Create a job
Create an activity
Find a job


Create and Schedule a job:
I order to easily create and schedule a job from any Schedule view, you can just :
Go to a technician's schedule and click on a specific time (Day Schedule) or click on a time slot (Week and Month Schedule) during which you wish to schedule a job.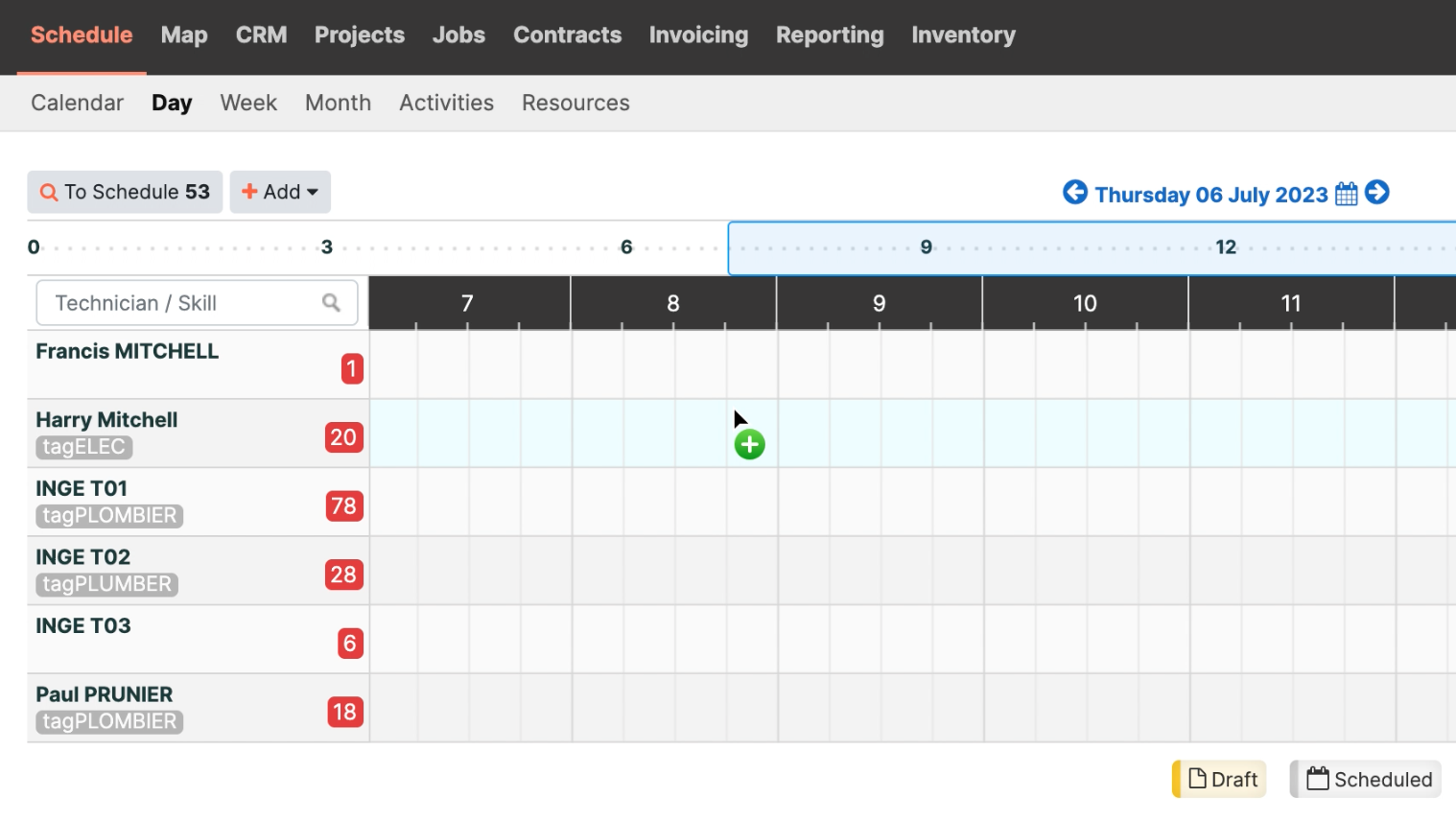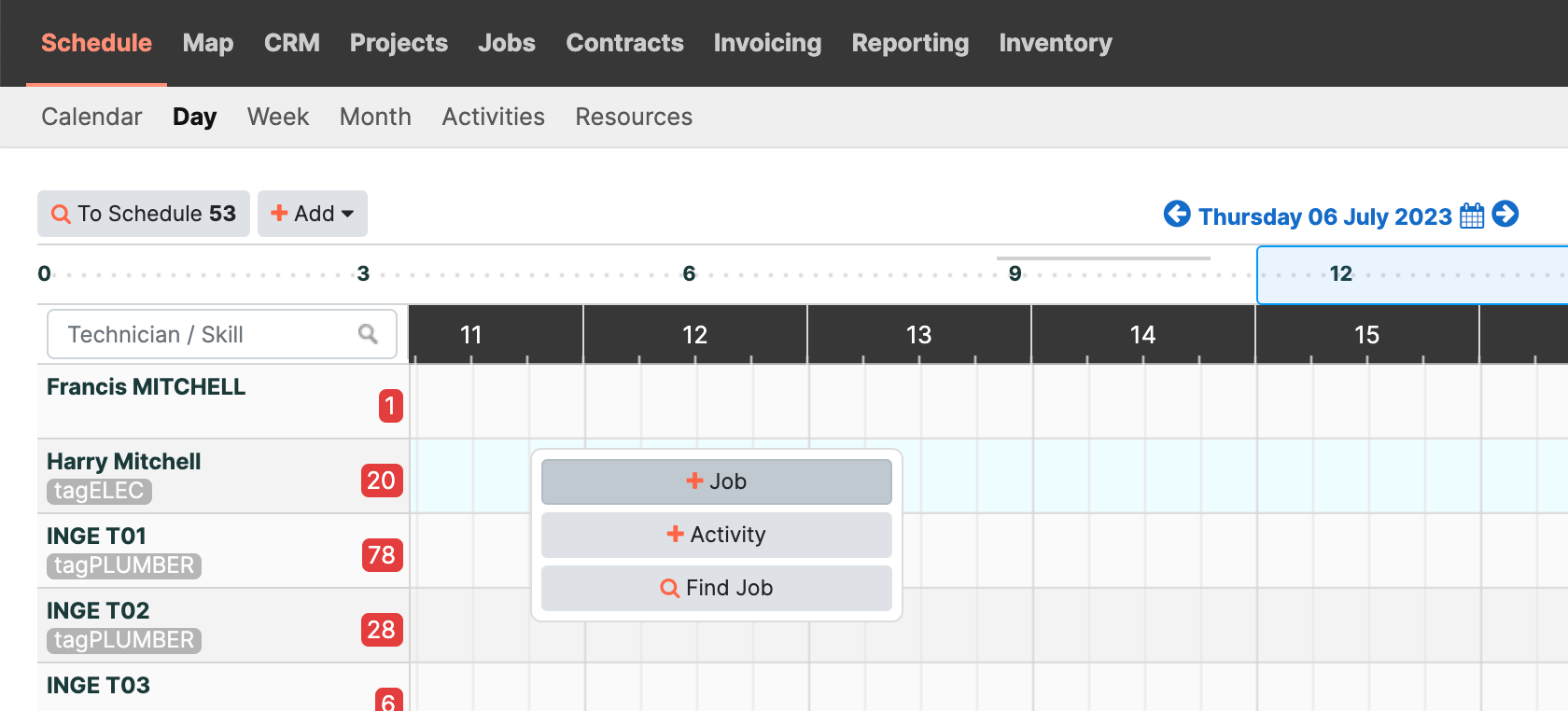 Enter the name of the customer/site/equipment, as well as any additional information relating to the job.
Edit the start time (if needed)
Select a job type (which will be used to define the end time)
Click on Save to schedule the job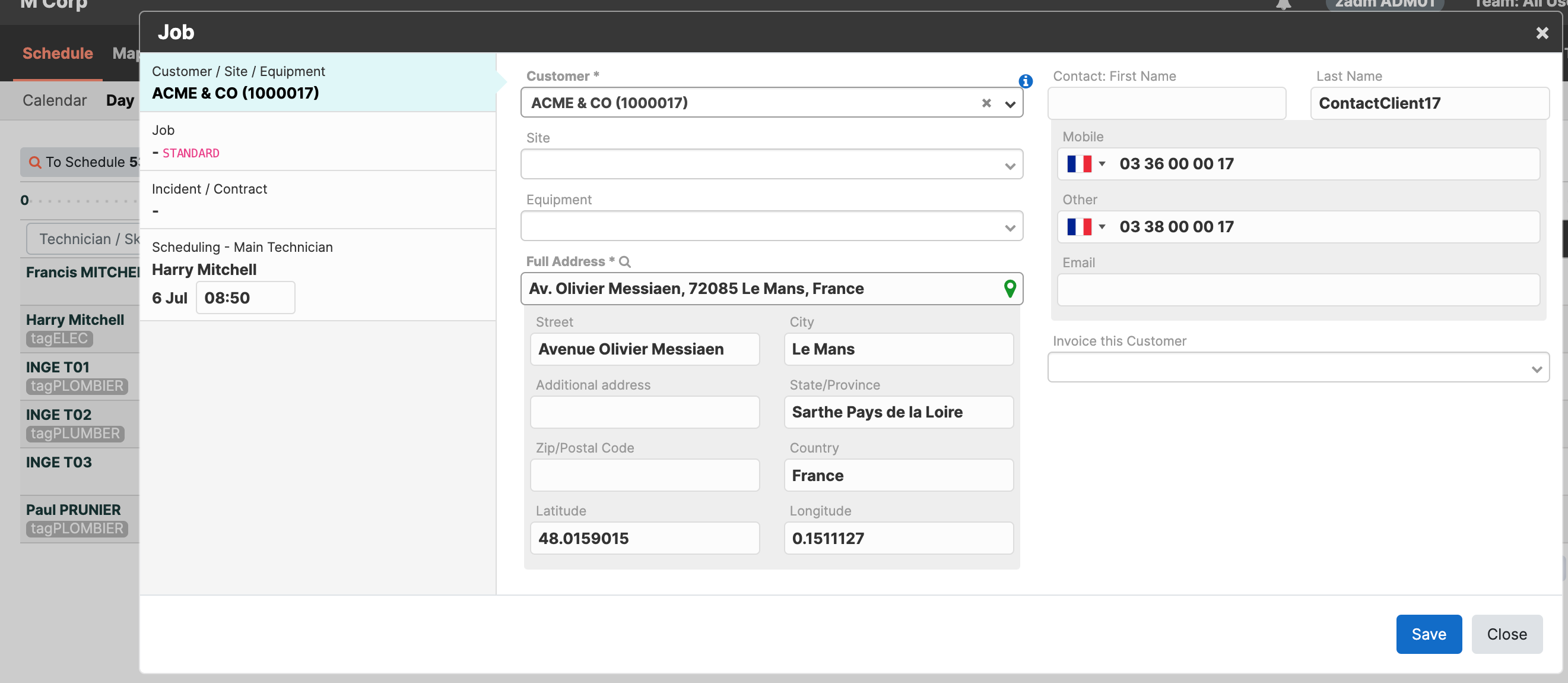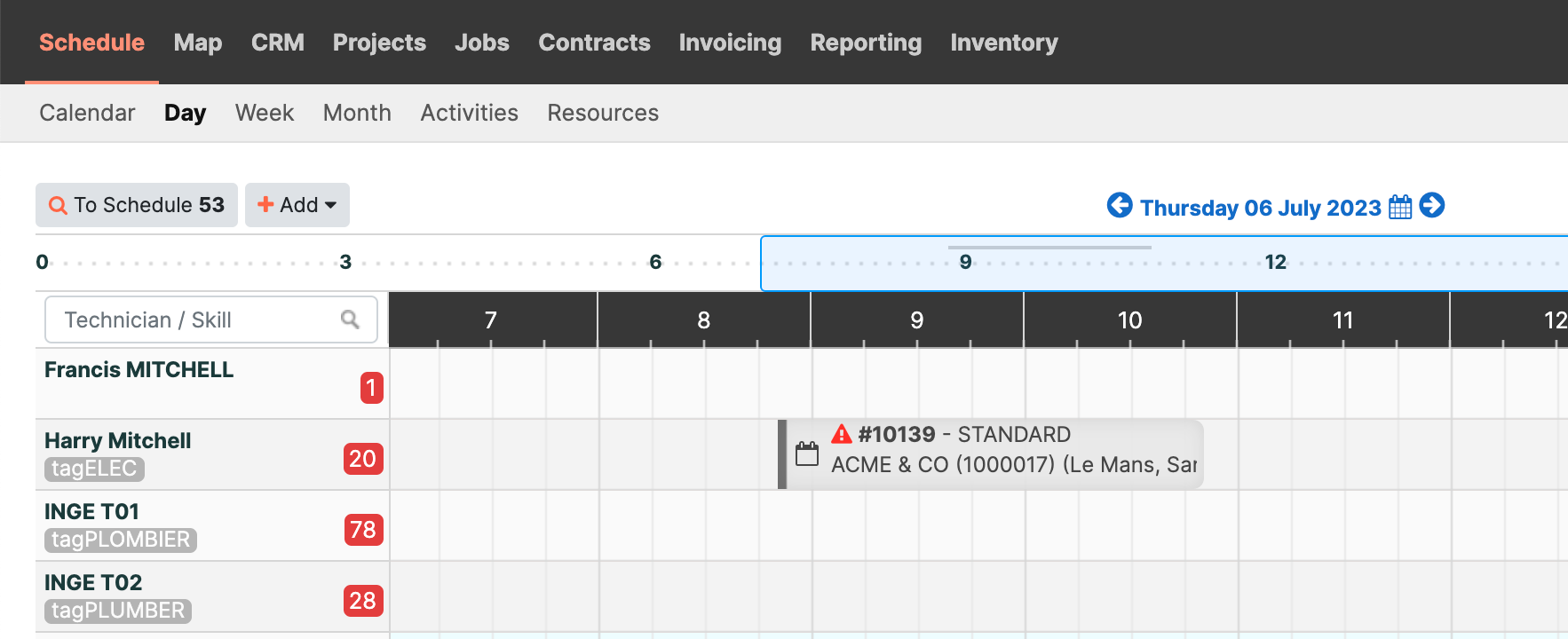 Create and schedule an activity :
The same as for creating jobs :
Click on a time or a slot
Select an activity type
Edit dates and times (if needed)
Clicking on Save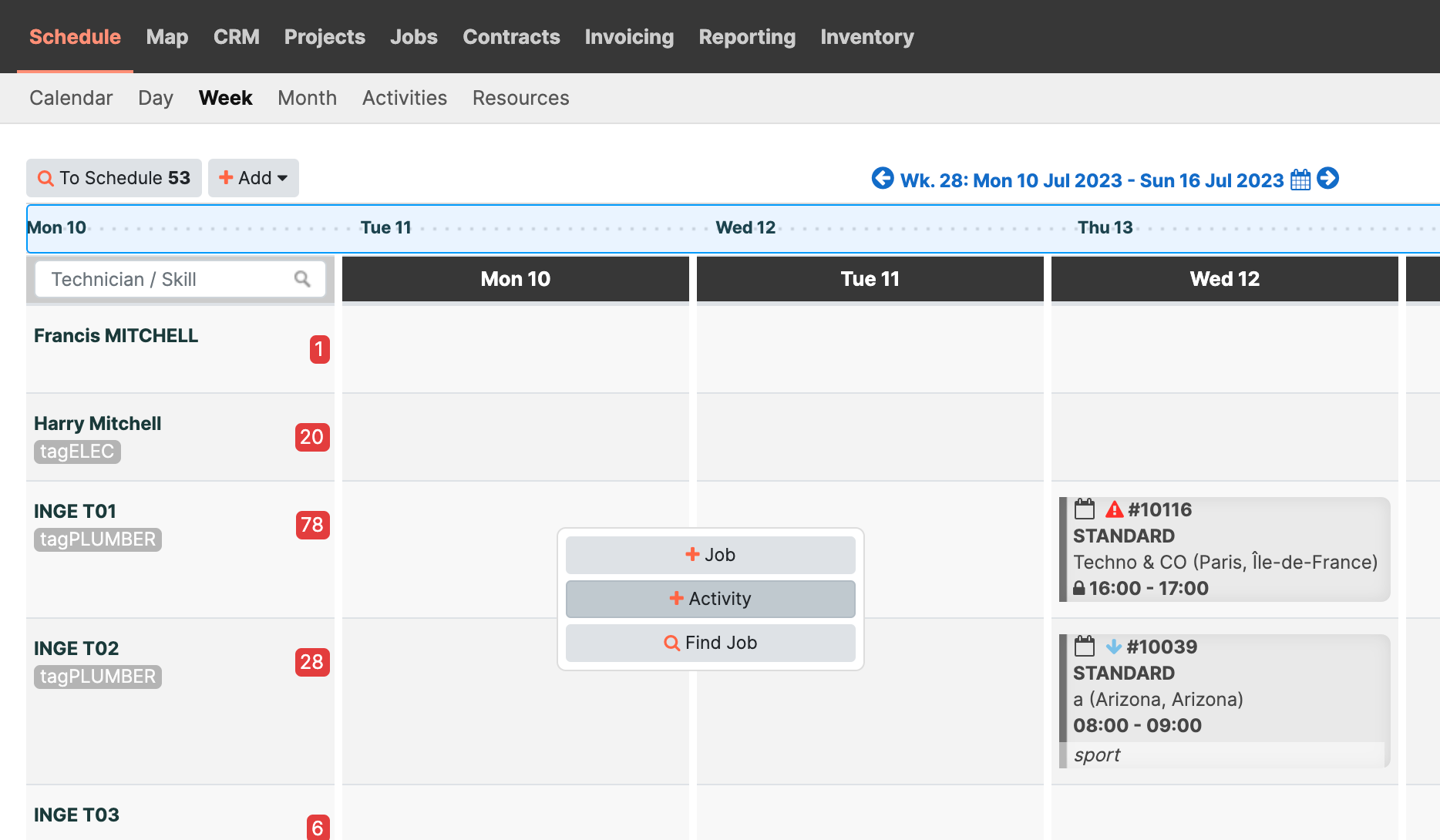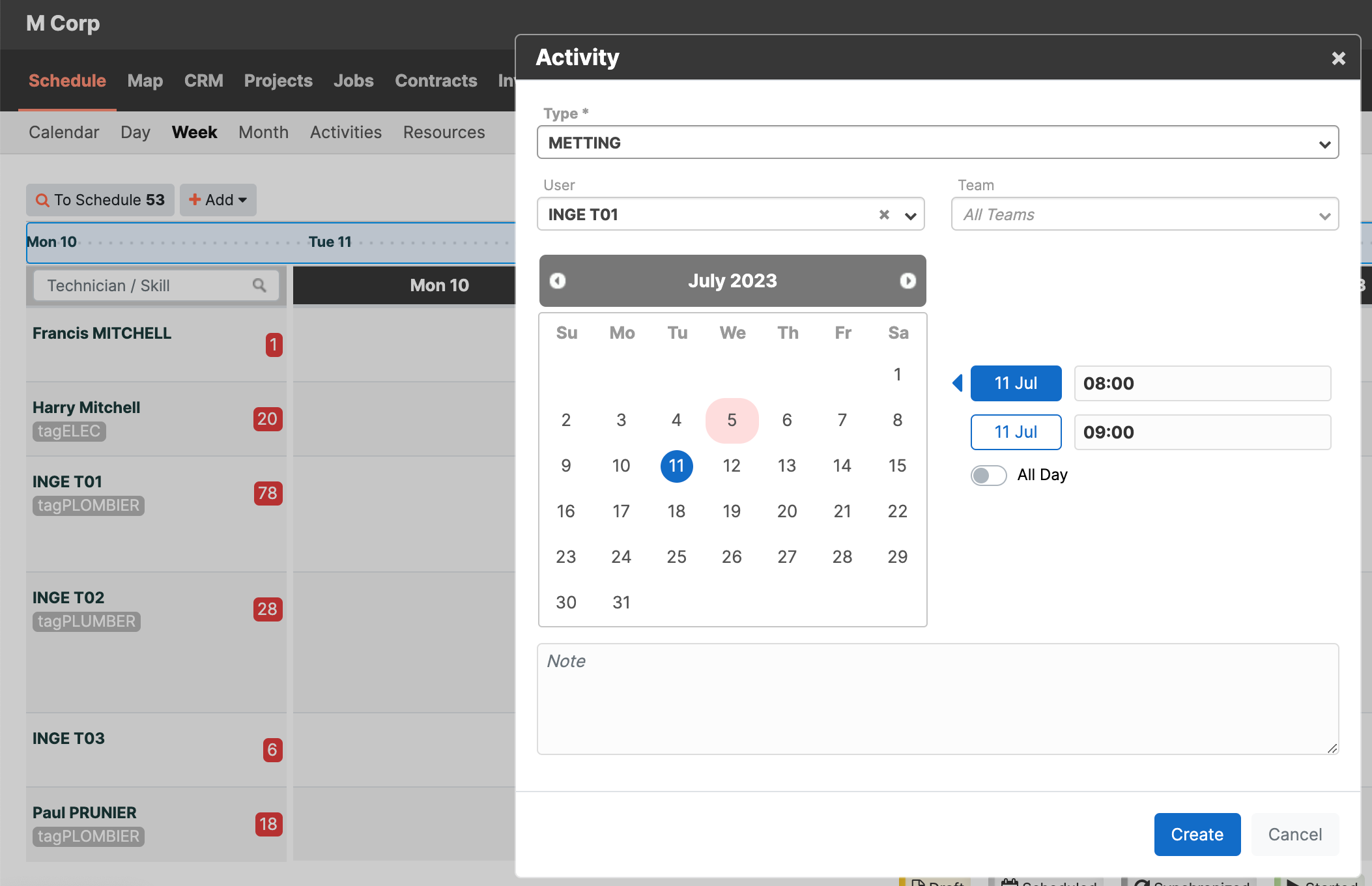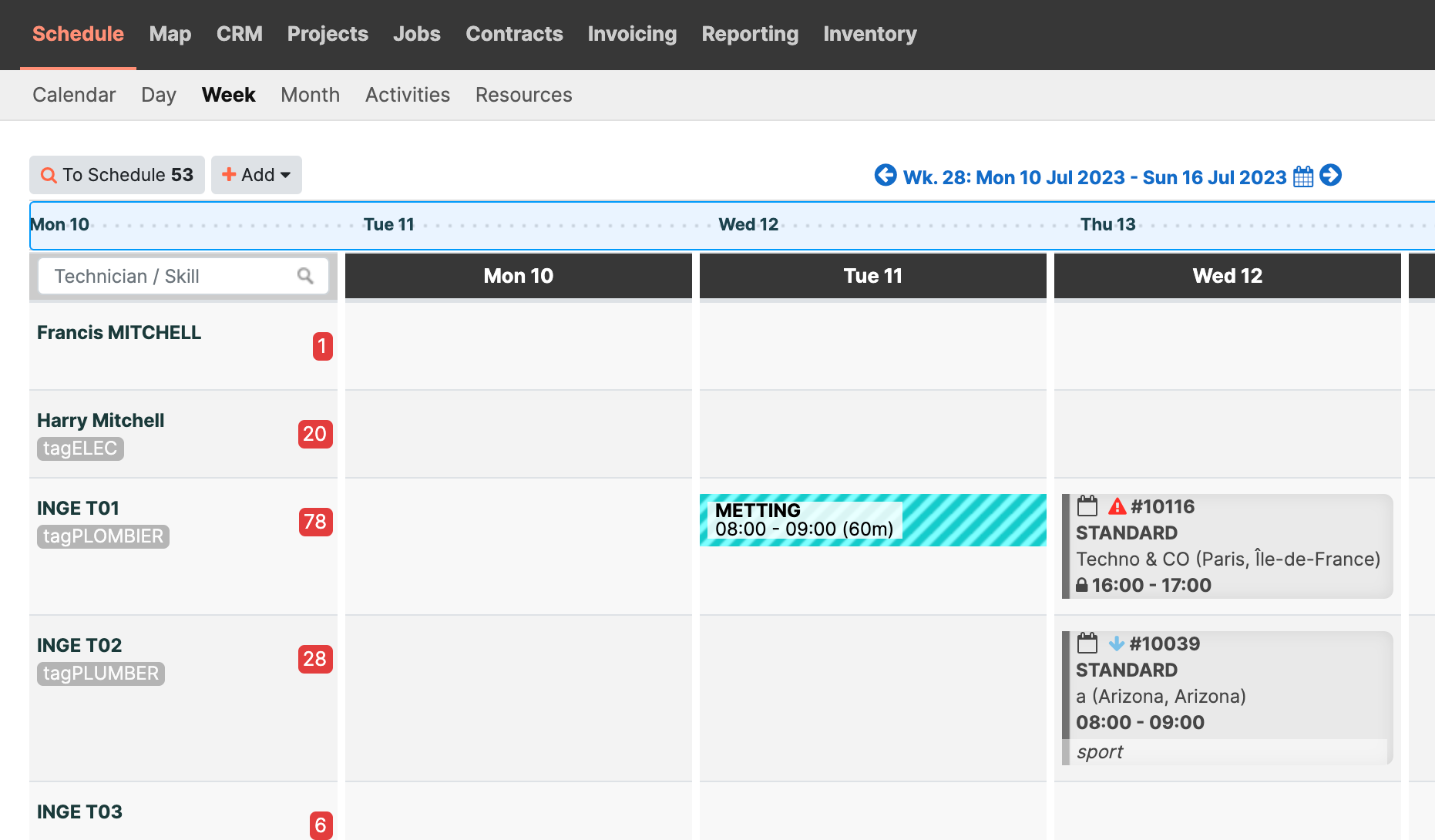 Find a job :
In the same way as Schedule Assist, this function takes the following criteria into consideration: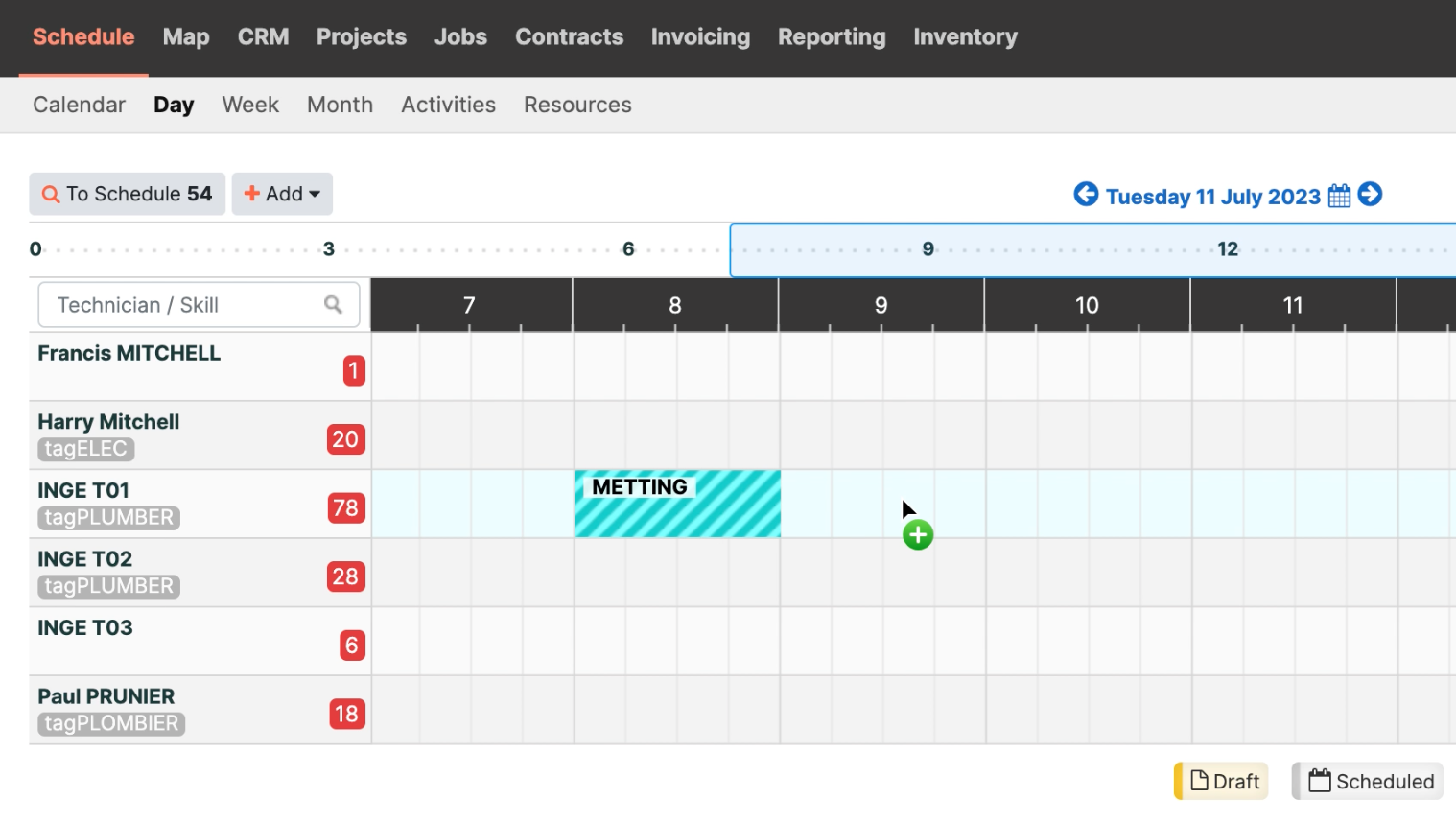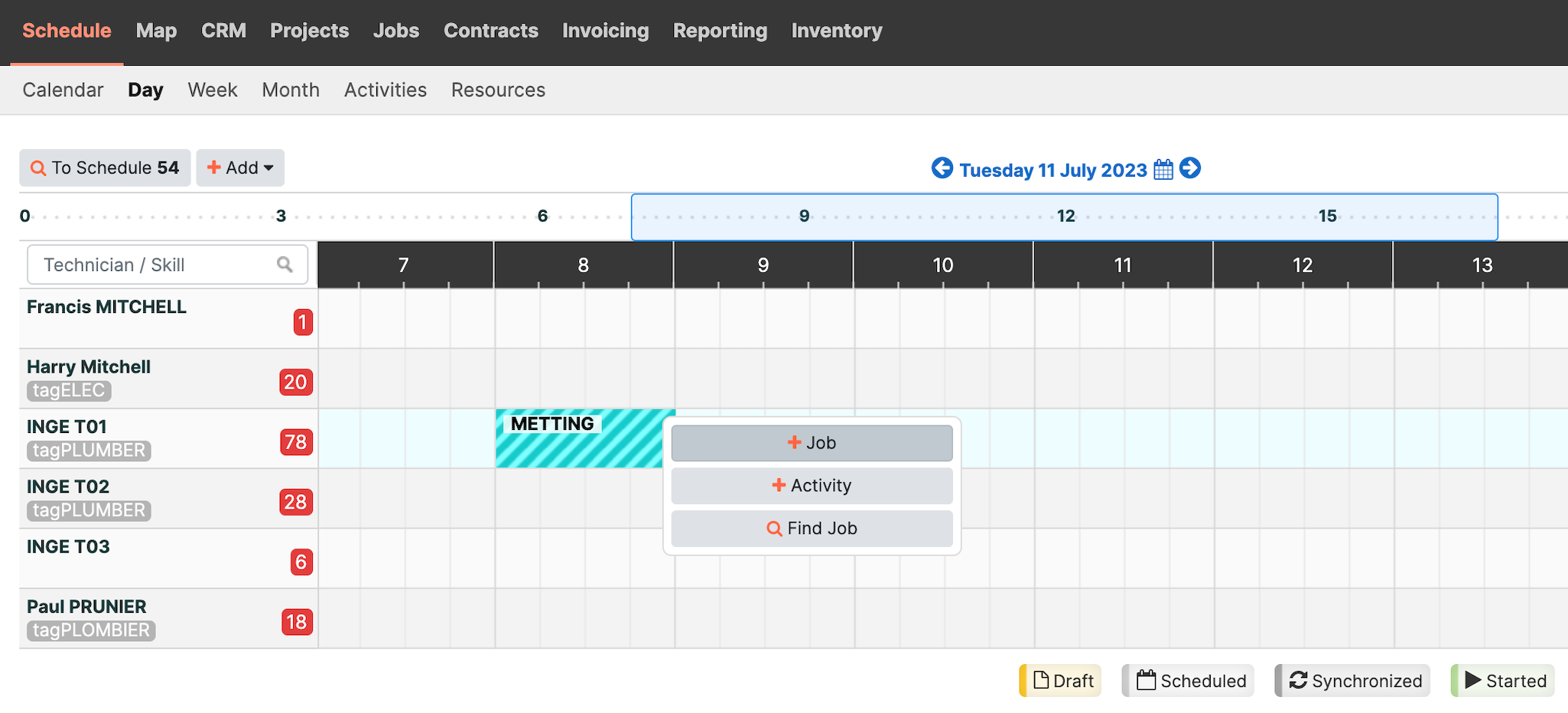 Synchroteam will suggest the best possible jobs, taking into account:
Travel times to and from the job, using the job addresses at the start and end of the selected slot, or the technician's address if applicable
Business hours (in Settings > My Account)
Job type duration
Date and time preference
Teams and tags
The job type's and the technician's skills
Jobs listed
Synchroteam will make you a proposal of a maximum of 30 "to-be-scheduled" jobs that can be scheduled during this time slot, taking into account the criteria listed above.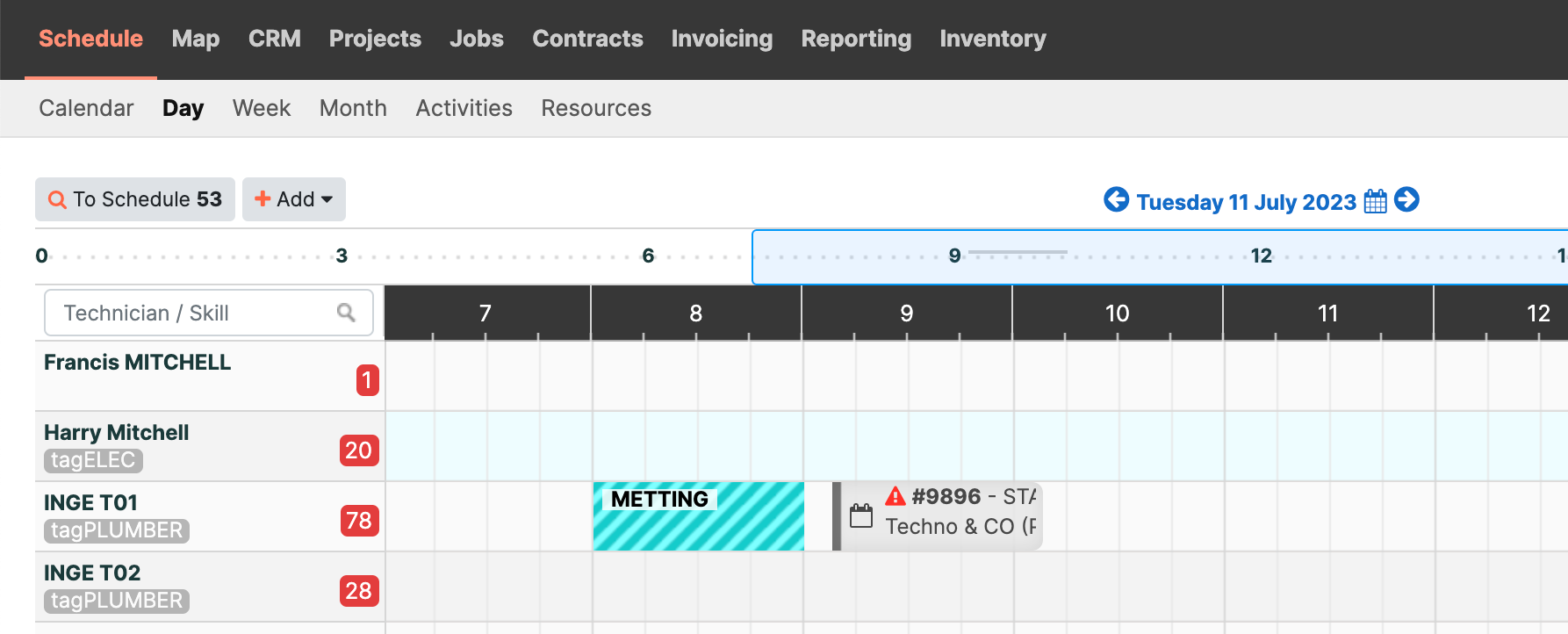 Please note that only jobs with distances less than 200km will be listed.

Choose a job
You can sort jobs by clicking on each column of the table.
By doing so you can, for instance, see jobs with :
- the shortest travel times
- incidents to be resolved (SLA)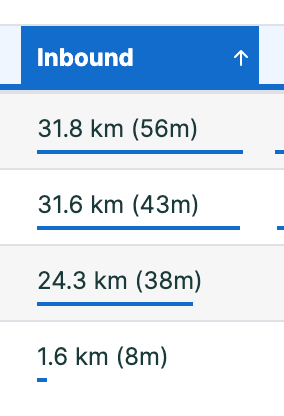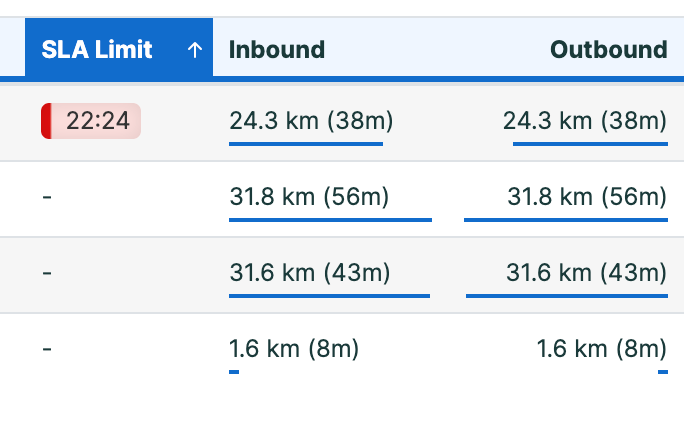 By ticking the option "User/Team Preference Match Only", Synchroteam will show you only the jobs (within the 30 proposed jobs) which have either the technician or one of their teams as a scheduling preference.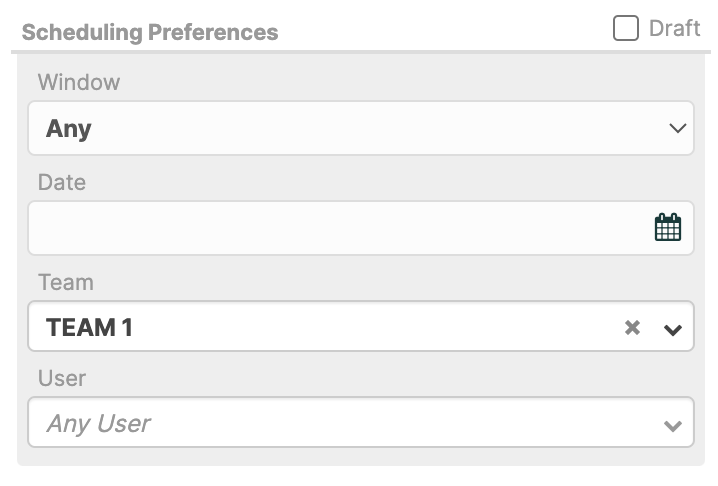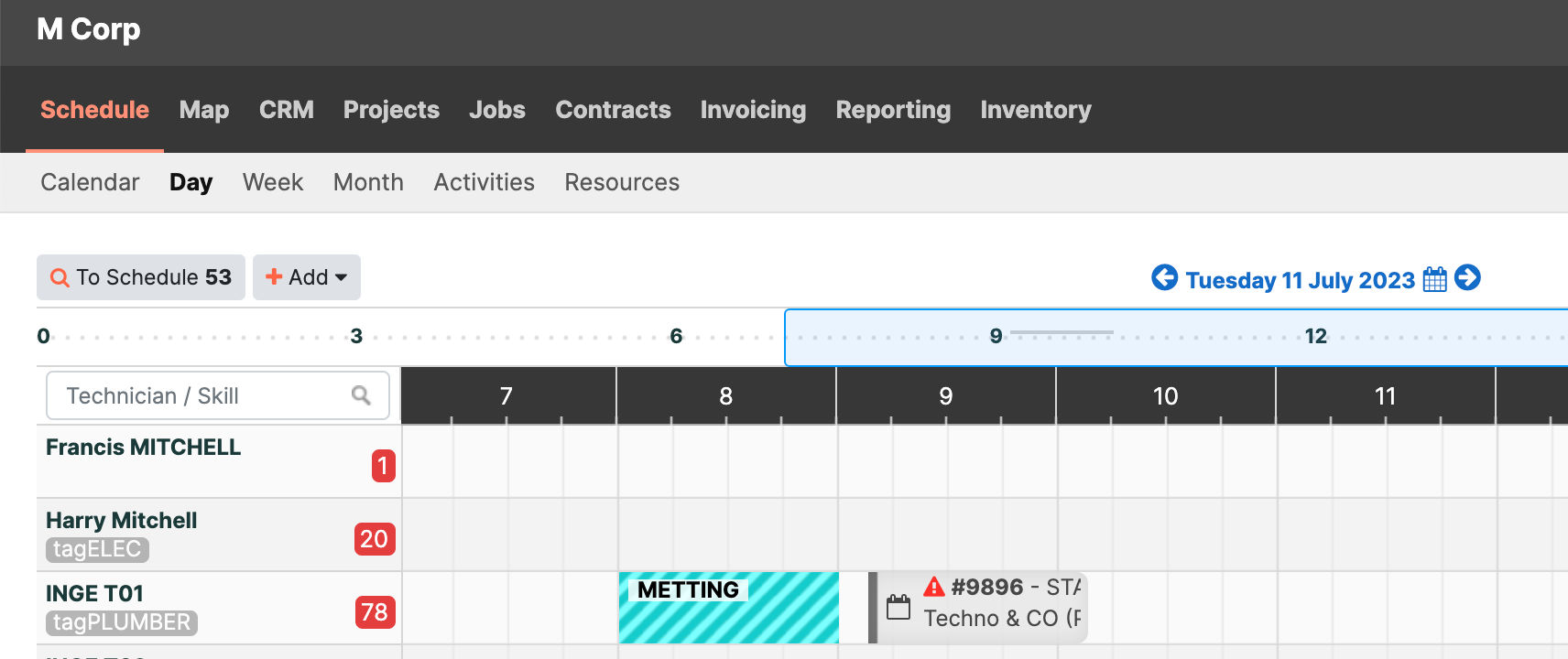 Please note that if the outbound journey is shorter than the inbound journey, then the job will be scheduled based on the end time of the selected slot.