Synchroteam allows you to improve your customer management by adding Tasks and Opportunities.

A Task can be attached to a Customer, Site, Equipment, a Job and/or an Opportunity.
To add a Task, you need to go into the details of your customer/site/equipment/job.
Create a Task
In the "Tasks" section click on the "+ Add" button.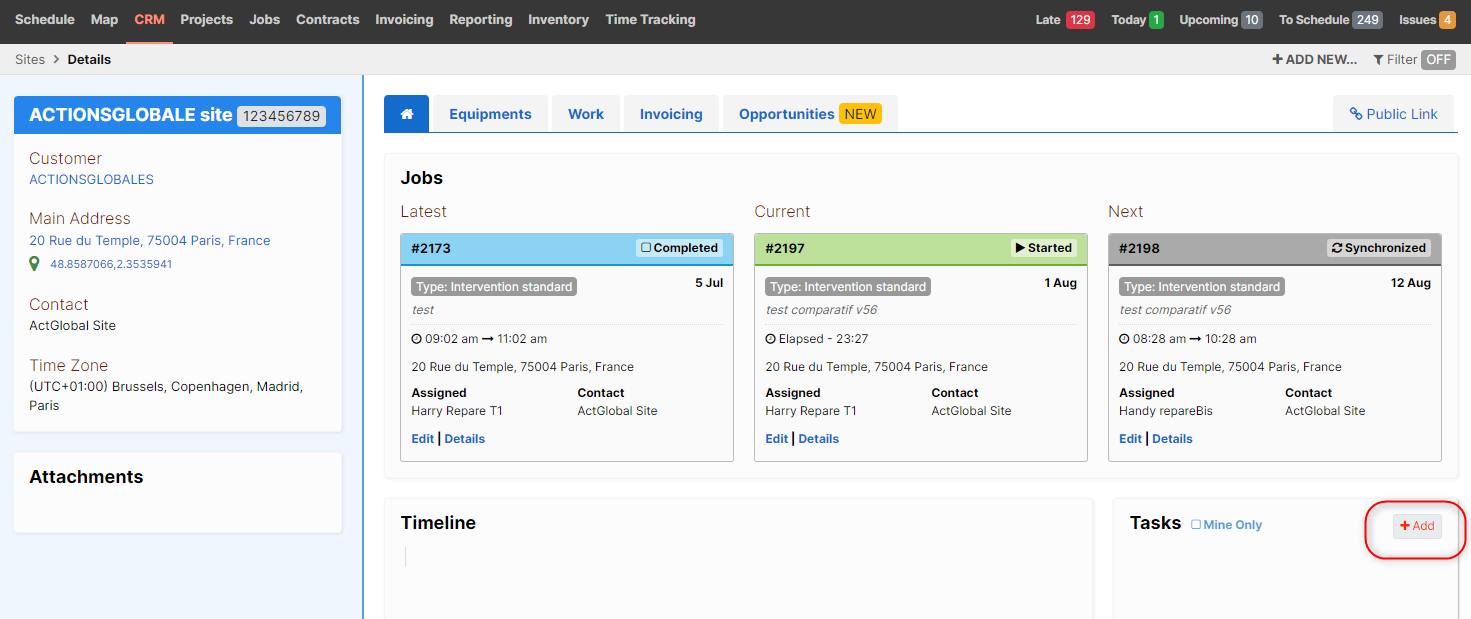 You can then:
Provide a description to your Task
Select a due date
Select a person to assign
Select a family or type: Callback, Email, Follow-up or Meeting.
Link it to an opportunity
Finally, you can click "Save"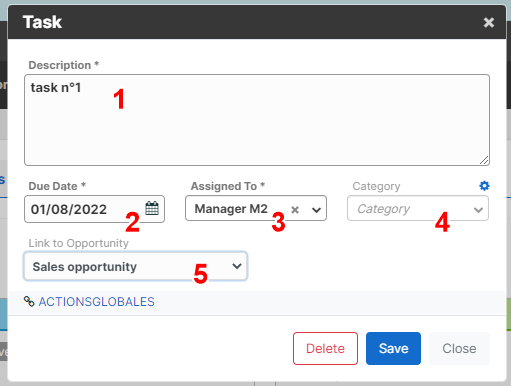 You can customize the Category or Type of task by clicking on the settings icon to the right of Category: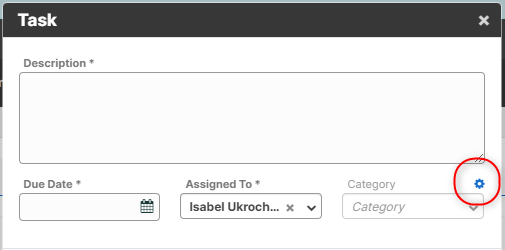 You can then :
Add a new Category
Assign a color to the task

The CRM Tasks Following Calendar
The tasks CRM calendar allows you to view and follow all tasks.
Accessible via the CRM tab > "Tasks" menu.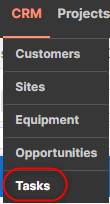 By clicking on "+Task" here you have the possibility to directly create a Task not linked to a Client, a Site, an Equipment, a Job or an Opportunity:

The only mandatory fields are:
Description
Due date
Assigned to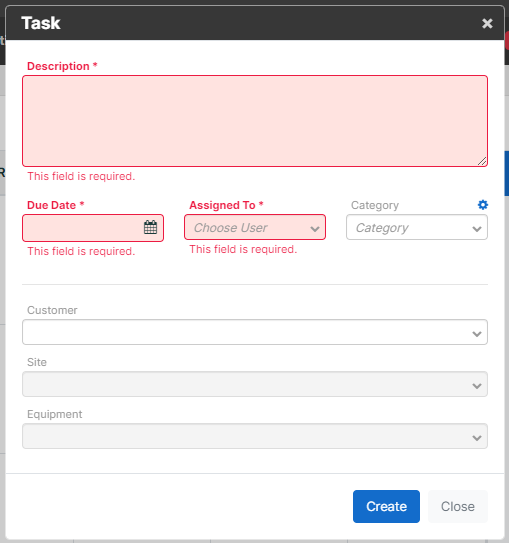 You can apply several filters to the calendar:
Filter by person assigned to the task (1)
Filter by Opportunity status : Open or Closed/Completed (2)
Filter by Categories (3)

You can also use your team filter at the top right: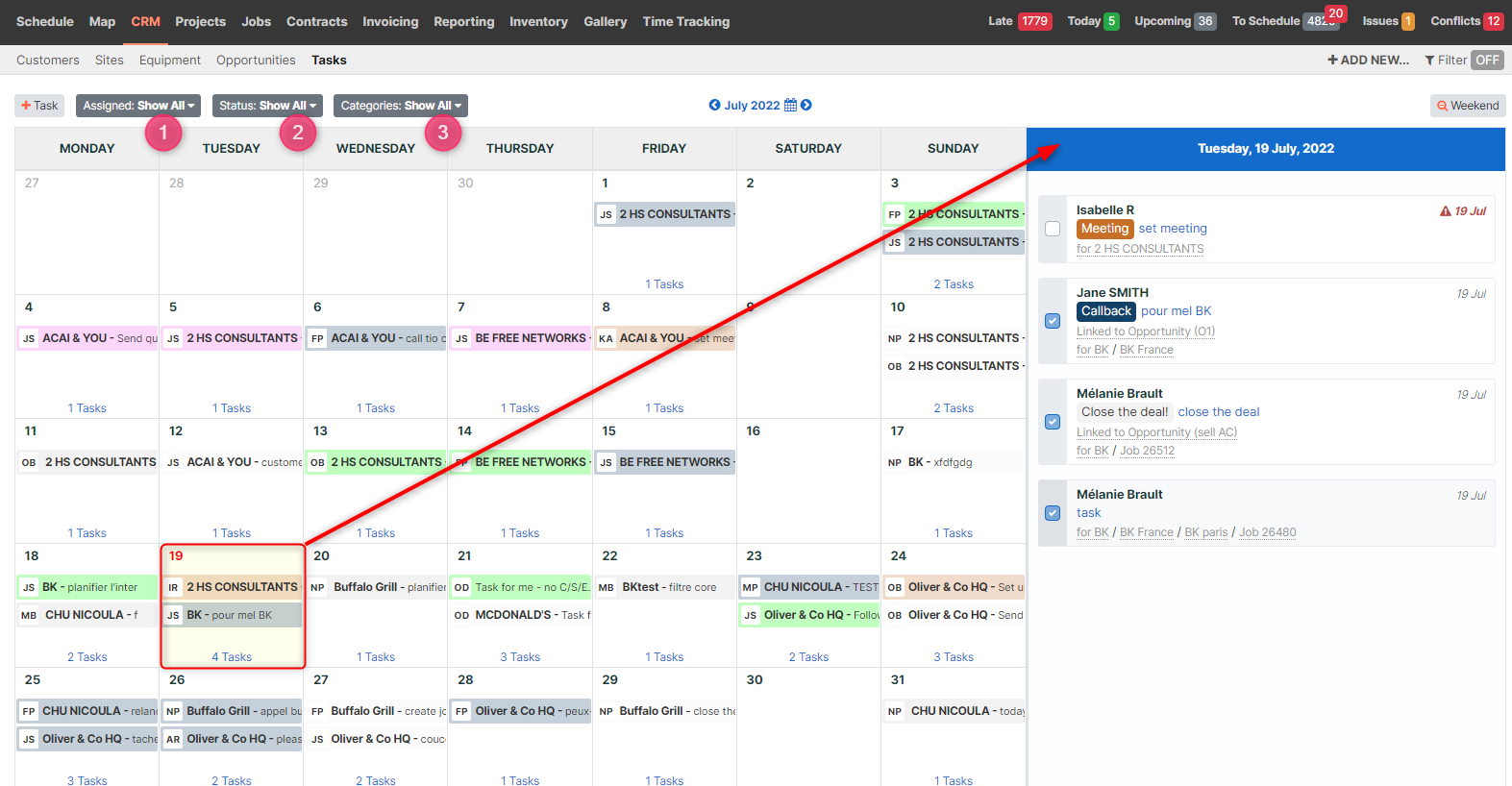 Create Opportunities
Click on the "Opportunities" tab
Click on the "+ Add" button.

You can then:
Select a Customer (Mandatory)
Select a Site
Add a title (Mandatory)
Add a Note (Mandatory)
Add an amount
Select a due date
Select a Milestone
Then click "Save"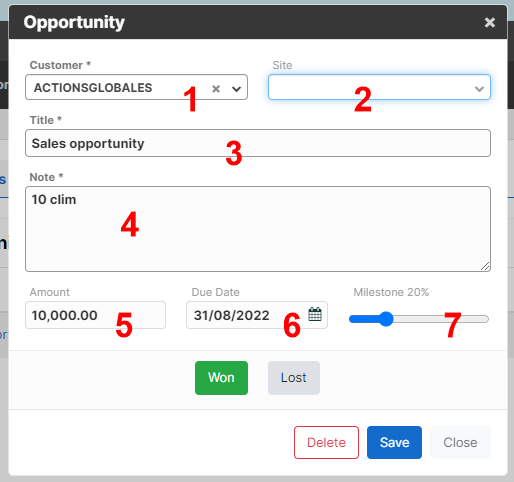 CRM monitoring of opportunities:
The table is accessible via the CRM > Opportunities menu: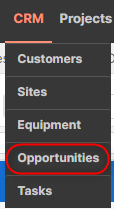 It allows you to view all the opportunities and has many filters:
Opportunity Status (Won, Open, Lost)
All column headers allow filtering: Name, Client/Site, Description, Value, Probability

To edit an opportunity, simply open it by clicking on its name:

Then click on "Won" or "Lost"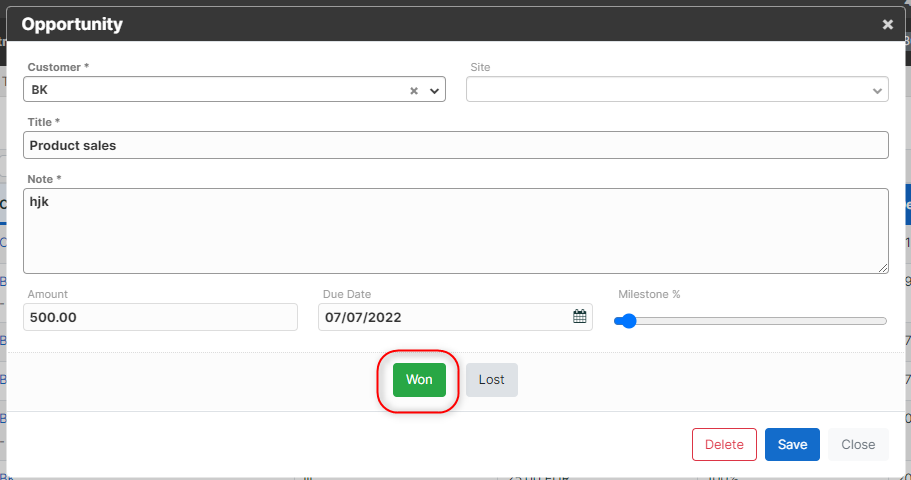 You can add a comment to explain, for instance, a potential drop in amount or that the deadline has passed.
Then click on "Save" to validate