Synchroteam allows you to link on all your customer, site, equipment and job contact mobile numbers to their WhatsApp account.
This will enable your managers and technicians to communicate with their contacts in a secure and instantaneous manner.
To do so, first you'll need to go to Settings > Options and activate the "WhatsApp link" option

Then all the phone numbers you have saved either in mobile contact fields or in phone custom fields will be linked to WhatsApp in your customer, site, equipment and job details as you can see below.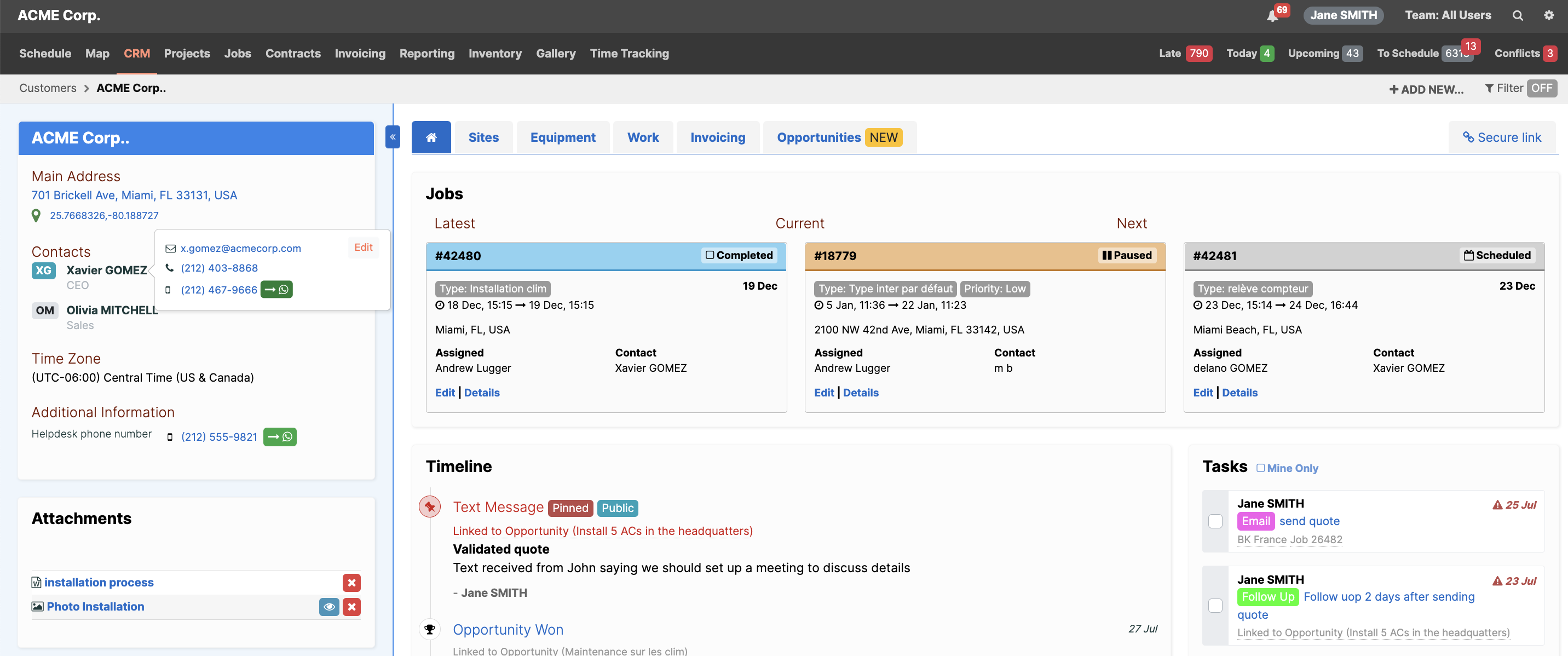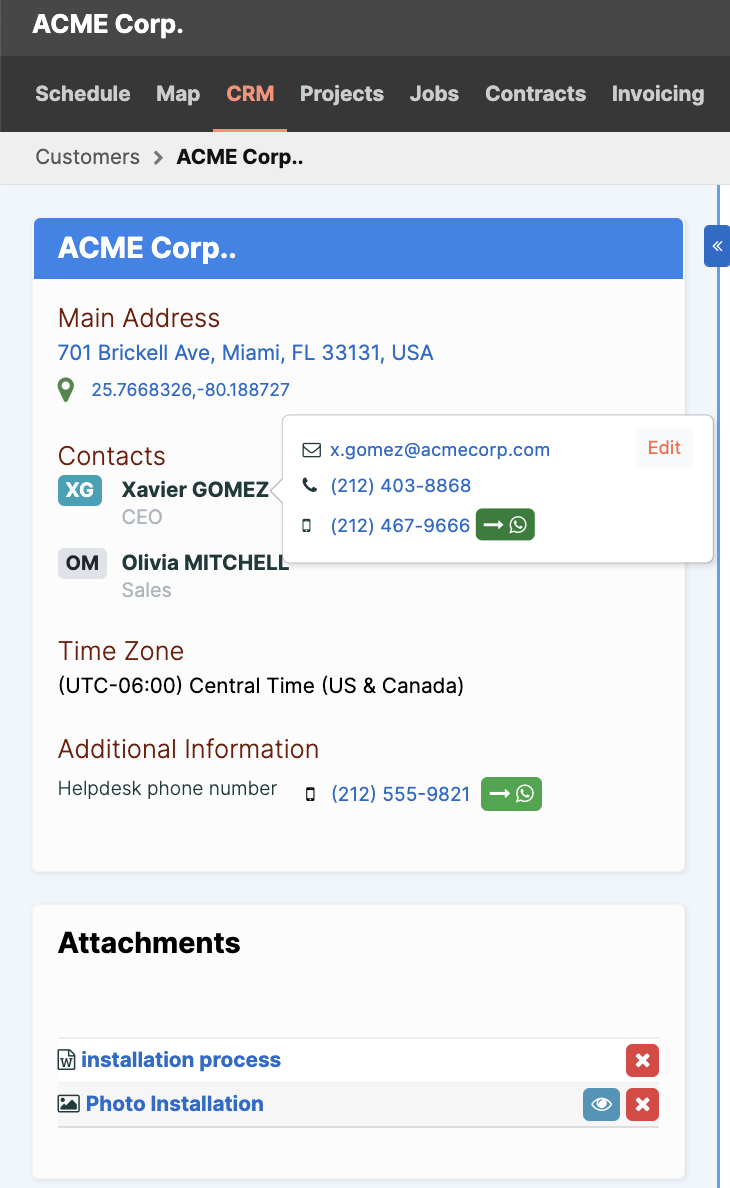 You will also be able to contact your technicians through the calendar or other Schedule views.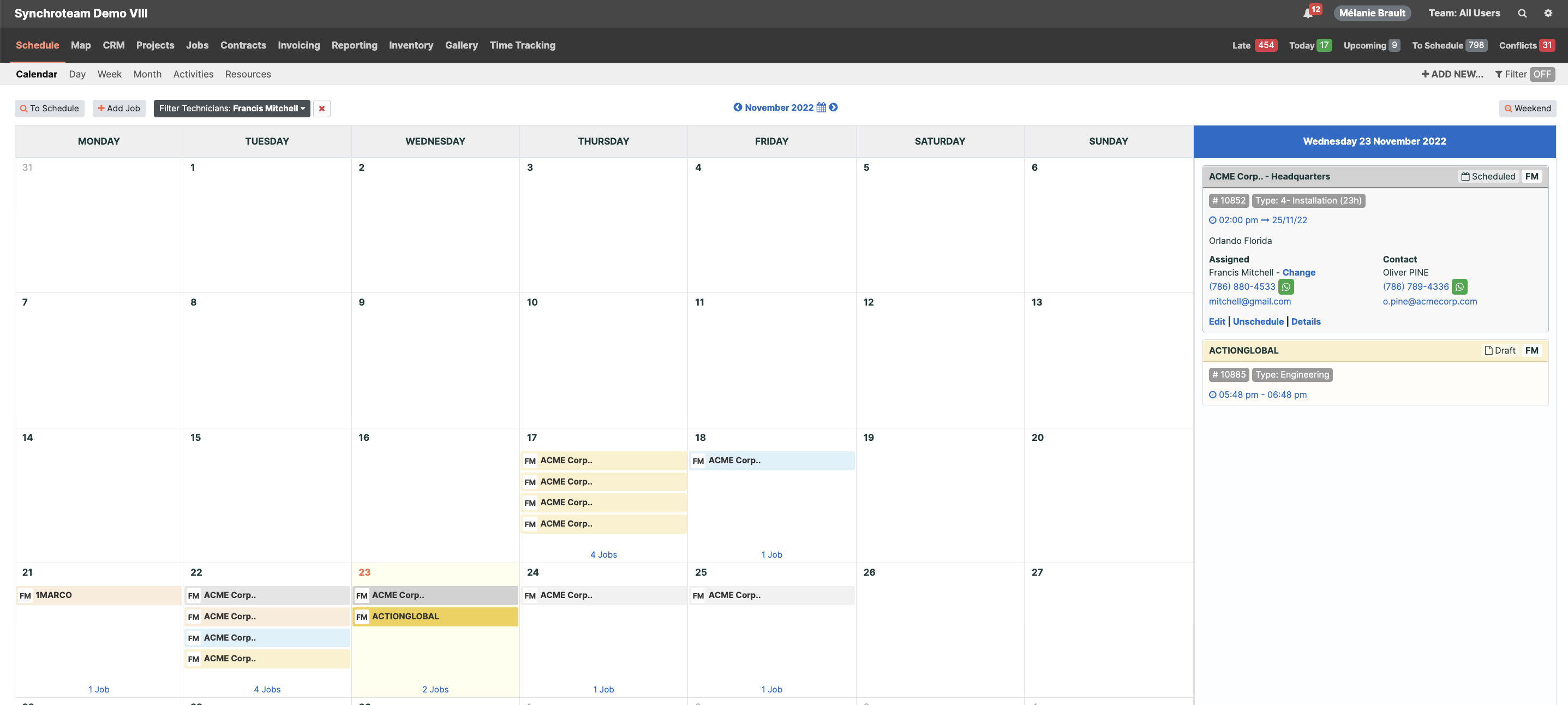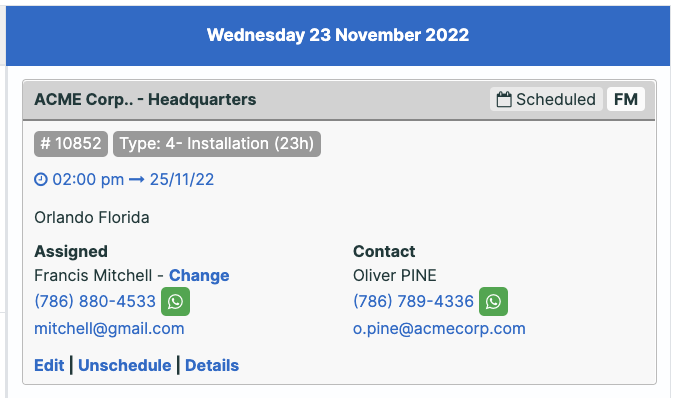 Schedule views:

By clicking on the WhatsApp icon next to the phone number, it will take you directly to your WhatsApp (mobile or desktop) and will enable you to either call or message your contact.