IMPORTANT: If you are using a QuickBooks test account and decide to upgrade to a production account, please submit your request to the support here as pre-operations are required.

The QuickBooks Online connector synchronizes the invoices that were created or modified using Synchroteam. It also allows two-way synchronization of base Clients and Contacts.

This synchronization is performed automatically every 20 minutes.

To activate the QuickBooks Online connector:

Click on Configuration represented by the wheel icon (1)
Click on "... More" down the drop down menu (2)





Click on Integrations choice





From the integration list activate QuickBooks Online connector by sliding the switch to the right





A QuickBooks Online authentification window opens. Enter your credentials (1) (2) and click on the "Sign In" button (3)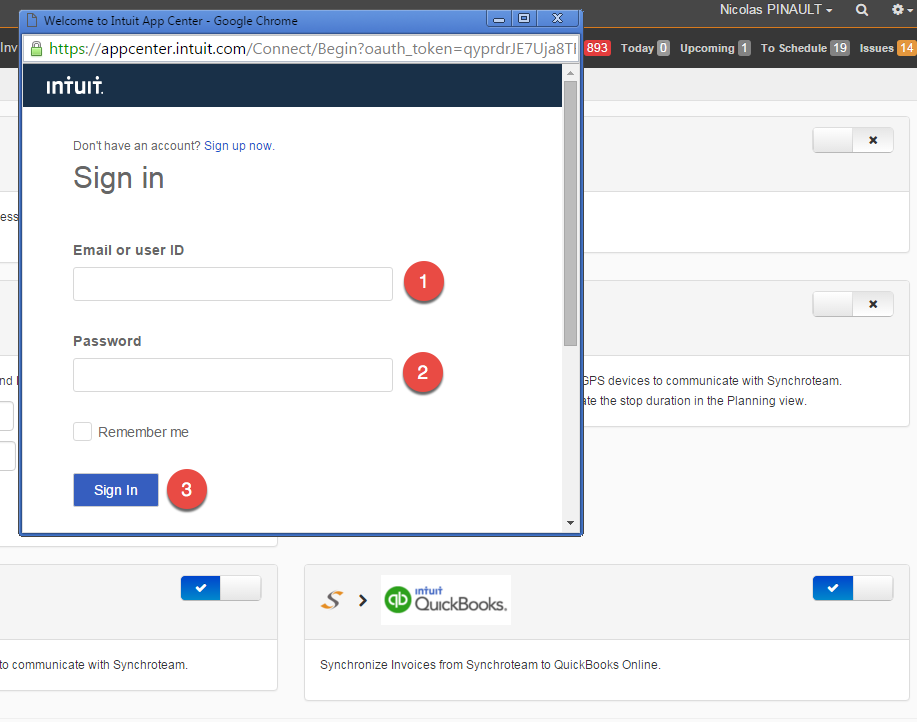 Validate Authorization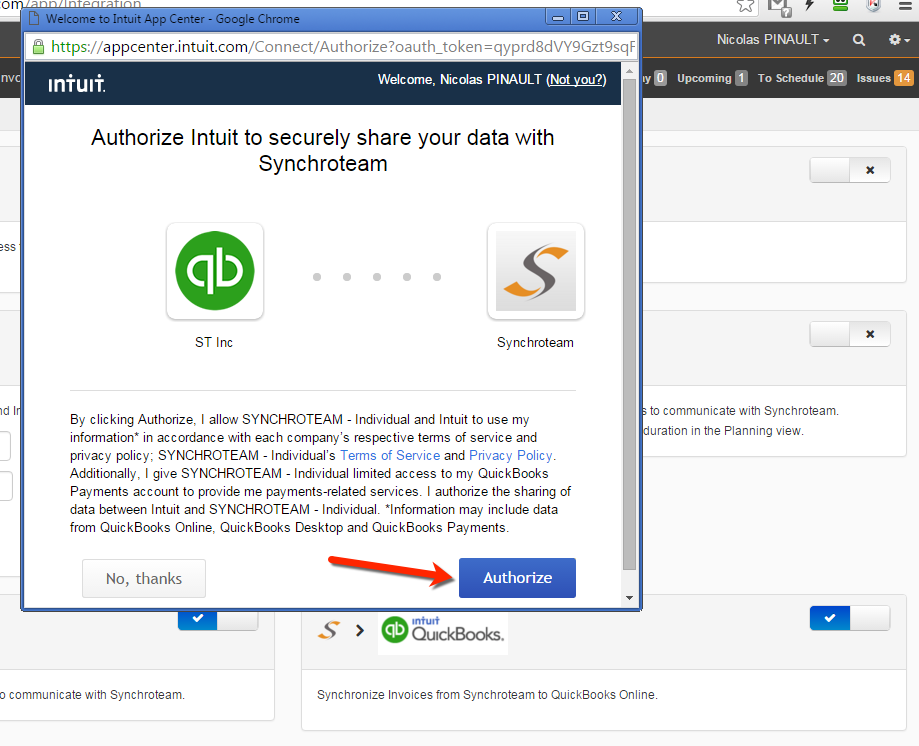 Authorization confirmation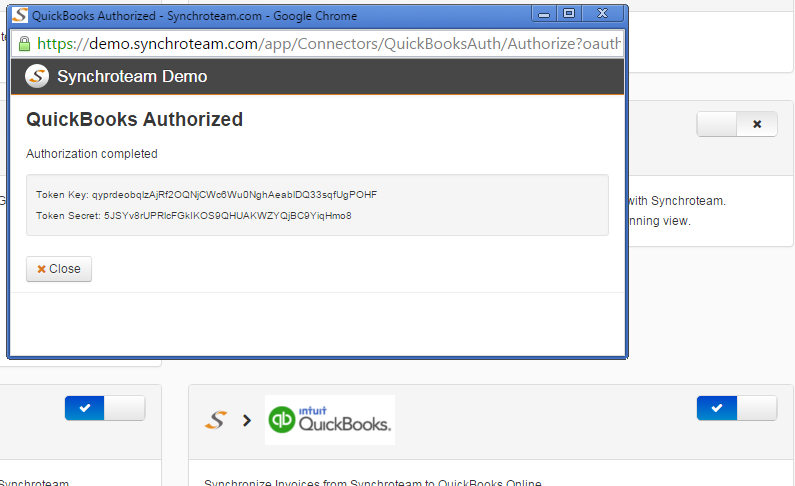 Select which QuickBooks Online account Synchroteam can access.
To synchronize your Clients and Contacts datas, you must now click on "Send" (1).



For more details on how to use the connector please check the article "QuickBooks Online Manual".