CONNECT SYNCHROTEAM TO ZAPIER
1. Log in to your Zapier account, or create a new account.
2. From the Home page, Navigate to "My Apps" from the top menu bar.
3. Click on "Add Connection" and search for Synchroteam.


4. Use your credentials to connect Synchroteam to Zapier.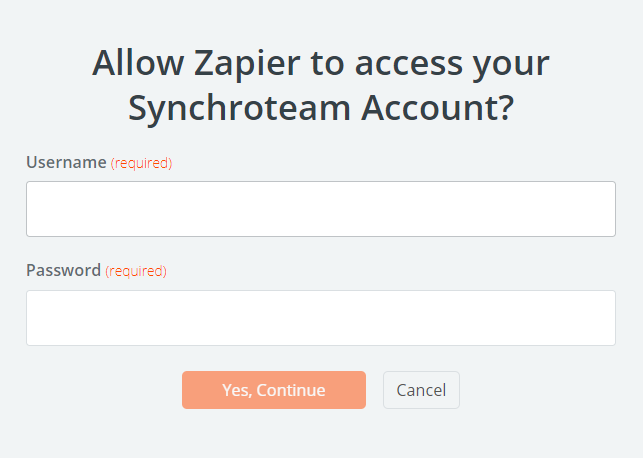 The username/password are your API credentials :
- Username = subdomain (i.e. if your account is demo.synchroteam.com then your subdomain name would be demo)
- Password = your API Key (go to "Settings > Integrations" and copy paste your API, see screenshot below)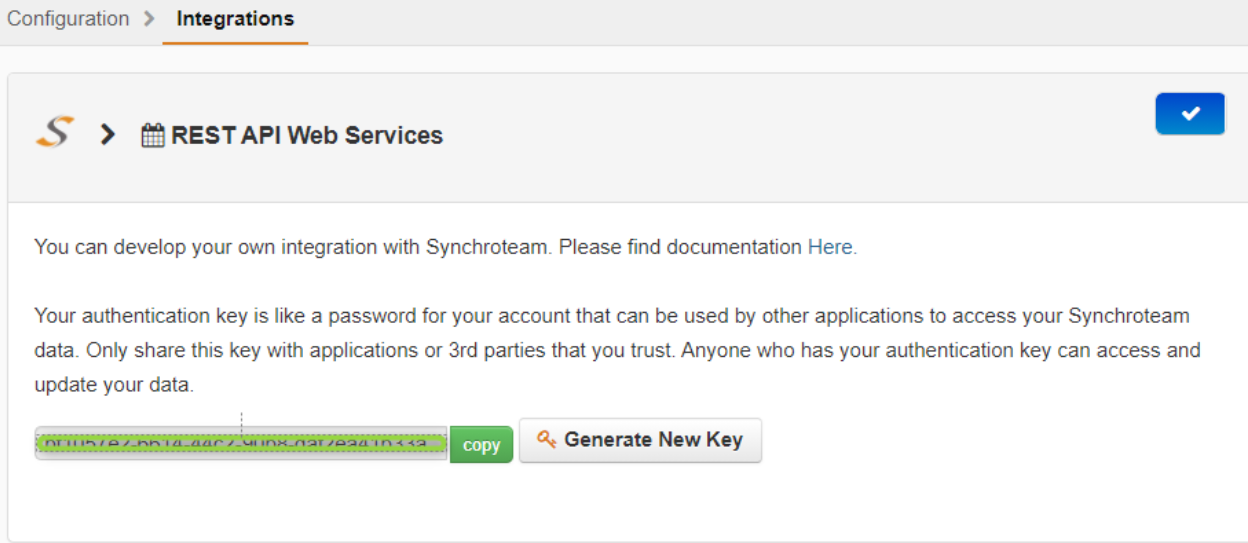 Click on "Yes, Continue"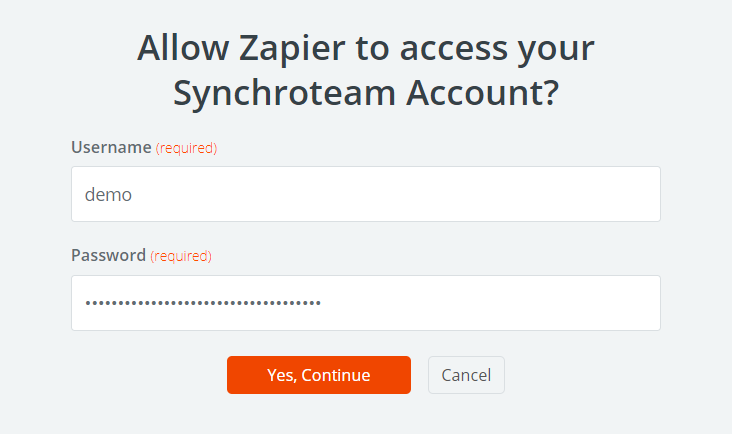 5. You can now create automation with the most popular web applications using Zapier TRIGGERS and ACTIONS.
Events called TRIGGERS in one application automatically complete ACTIONS in another application. For example, a customer created in your favourite CRM will be replicated in Synchroteam, an invoice created in Synchroteam will be synchronised in your accounting software. The possibilities available to you are almost limitless.
6. To learn more and start creating your own integrations, go to the Synchroteam page on Zapier's website.