In order to add multiple technicians to a job you can either add them directly to the job from the scheduling window or add them from the job's details page when the job is already scheduled.
From the Scheduling window:
When you are creating your job, click on "Save and Schedule" (1), then you can select the main technician (2) and click on "Add Auxiliary Technician" (3) as many times as you want to add a new technician to the job, and select your technicians from the drop-down list (4).
Then click on "Accept" (5) in order to schedule the job.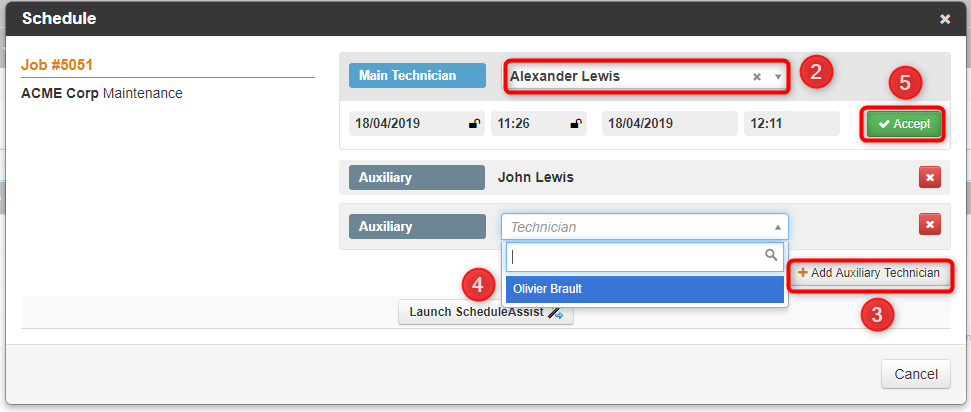 From the job's details page:
Go the job's detail page, then on the "Manage Technicians" button.
You may also remove technicians from the job.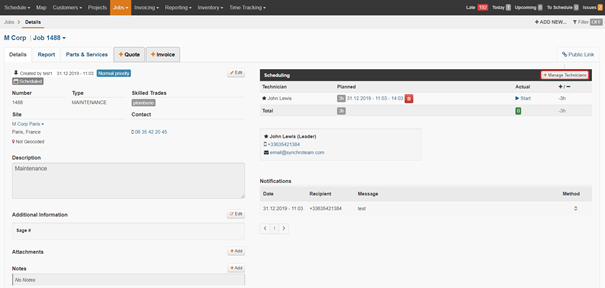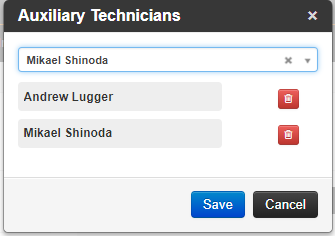 1. In this area, you can manage add/remove auxiliary technicians
2. This area provides (if known): departure time, travel time, job start and end times.
3. List of Visits: travel duration, job duration and total duration.